Shocking! Bollywood diva and veteran actress Sridevi dies of cardiac arrest
Bollywood superstar Sridevi Kapoor has died after suffering a cardiac arrest in Dubai
She reportedly passed away while attending her nephew's wedding in the emirate late Saturday night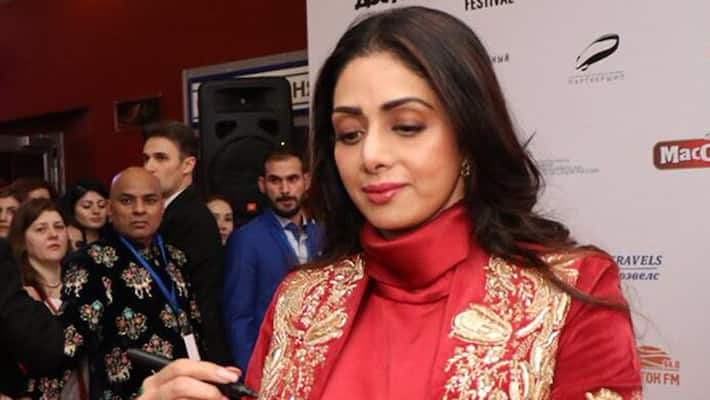 Bollywood superstar Sridevi Kapoor, considered by many to be one of the biggest names in Hindi cinema, has died after suffering a cardiac arrest in Dubai, her family told PTI on Sunday.
The shocking death of the beloved Indian star in her mid-fifties, who reportedly passed away while attending her nephew's wedding in the emirate late Saturday night, prompted an outpour of grief among fans and fellow Bollywood actors.
"I have no words. Condolences to everyone who loved Sridevi. A dark day. RIP", tweeted actress Priyanka Chopra.
Sridevi made her acting debut aged just four, and went on to have a career spanning over four decades.
She appeared in a string of blockbuster hit films including Chandni, Mr India, Mawali and Tohfa.
She was awarded the Padma Shri, India's fourth highest civilian award, for her services to the film industry.
Last Updated Apr 4, 2018, 7:10 PM IST