Bigg Boss 17 Update: Mannara Chopra's tearful moment exposes Vicky Jain's alleged 'Double Standards'
Bigg Boss 17 nominations heat up as multiple contestants target Mannara Chopra. Drama ensues as alliances and strategies take shape in the early weeks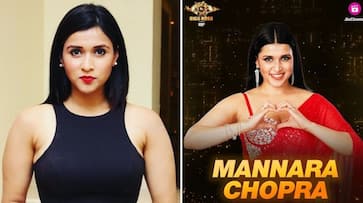 Bigg Boss 17 has kicked off with a bang, and it seems the drama is already in full swing as the first set of nominations approaches. A recent teaser promo released on the channel's official account has shed light on the growing tension among the housemates, as many contestants appear to have chosen Mannara Chopra as their nominee for eviction.
In the new promo, the host announced, "Ap mujhe us sadasya ka naam batayenge jo meri casting list mein hein (You will tell me the name of that contestant who will be in my casting list)." Following this prompt, several contestants, one after the other, mentioned Mannara Chopra as their choice for eviction, including Vicky Jain.
The teaser then showed Mannara visibly upset, shedding tears, and expressing her hurt feelings, especially after Vicky took her name. "Itne double standards?" she added, promising to come back even stronger.
Bigg Boss 17 has witnessed its fair share of twists and turns in its opening week. Earlier, Archana Gautam, a contestant from Bigg Boss 16, alleged that Abhishek Kumar and Isha Malviya were planning to fake a hate relationship at the beginning of the season, only to later turn it into a love story, a tactic often used in reality shows.
ALSO READ: 69th National Film Awards: Ranbir Kapoor feels 'uneasy'? Actor goes away from wife Alia Bhatt - WATCH
Mannara Chopra and Munawar Faruqui were the first and second contestants to enter the Bigg Boss house. Mannara chose the "Dil" house from the three available options. During her entry, she and host Salman Khan danced to the iconic song "Lal Dupatta." Mannara was entrusted with the responsibility of familiarizing the other contestants with the rules and conduct of the Bigg Boss house.
Last Updated Oct 17, 2023, 4:58 PM IST