Bigg Boss 17: Tiger star Salman Khan's fees will SHOCK you; read details
Bollywood star Salman Khan's fee for hosting Bigg Boss has steadily climbed over the years; here's how much the actor has made throughout the years.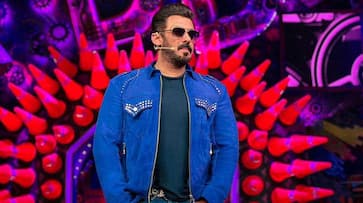 Salman Khan, the famous Bollywood actor, will host the upcoming 17th season of Bigg Boss. He has been a part of the programme for over 12 seasons, including hosting Bigg Boss OTT's second season. He has established himself as one of the top hosts in India.
Everyone knows he is an essential component of the reality programme and that the viewers cannot fathom anybody else as a presenter. He has risen to become one of India's highest-paid television hosts. With only a few days until the 17th season launch, let's look at how his payments for hosting Bigg Boss have risen. 
According to Bollywood Life, Salman has upped his pay for hosting the highly anticipated reality programme season after season. According to the article, he charged Rs 2.5 crore for each episode for seasons 4 through 6.
He then demanded Rs 5 crore for season 7, Rs 5.5 crore for season 8, Rs 7-8 crore for season 9, Rs 8 crore for season 10, Rs 11 crore for season 11, Rs 12-14 crore for season 12, Rs 15.50 crore for season 13, Rs 25 crore for season 14, Rs 20 crore for season 15, and Rs 44 crores for season 16. 
While his fees for the 17th season are still under wraps, if Khan's earrings from the show are added up, he has made a whopping Rs 1,000.50 crore just by hosting Bigg Boss. His overall earnings from hosting the reality programme are comparable to the box-office receipts of 2023's biggest-grossing films, Gadar 2, Pathaan, and Jawan.
According to multiple media estimates, the Sunny Deol-starrer grossed Rs 691.08 crore at the global box office. The spy thriller starring Shah Rukh Khan and John Abraham became the sixth Indian film to reach the Rs 1,000 crore mark at the global box office, earning Rs 1,020 crore. Lastly, another SRK actioner that dominated the box office garnered Rs 1,120 crore globally. 
In terms of the future reality programme, the producers are apparently aiming to throw notable celebrity couples and singles against one another. If rumours are to be believed, they will bring in 5 singles and 4 pair for the event. Until recently, numerous names have resurfaced on the internet, leaving fans eager to learn who will be taking part.
Last Updated Oct 13, 2023, 12:59 PM IST