Bigg Boss 17: Munawar Faruqui to participate in India's biggest reality show? READ details
Bigg Boss 17 is scheduled to premiere on October 15, with Salman Khan making comeback as the host. Among the already intriguing lineup of participants, there's an exciting new addition.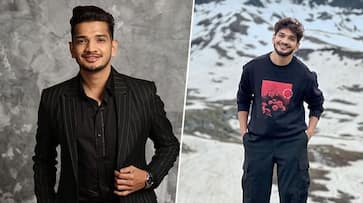 Munawar Faruqui, who won the first season of Lockupp, is now getting ready to participate in the 17th season of Bigg Boss, hosted by Salman Khan. Lockupp is a show that was streamed on the internet a couple of years ago, and it gained a lot of attention mainly because of Munawar Faruqui. People loved him for his down-to-earth and likable personality.
Munawar Faruqui, who comes from Dongri, became an inspiration to many viewers with his honesty and relatability. It's no surprise that he won Lockupp. Now, as he gets ready for Bigg Boss, his fans hope he will do well on this famous reality show. Having the experience of a reality show and a big fan following from Lockupp will make him a strong competitor against other well-known contestants like Ankita Lokhande and Aishwarya Sharma.
We believe that Munawar Faruqui will do great in the Bigg Boss house and keep people all over the world entertained and inspired throughout the season.
ALSO READ: Rakhi Sawant in trouble: Tanushree Dutta files FIR, says 'this time, Rakhi won't be spared'
Last Updated Oct 13, 2023, 4:03 PM IST