Bigg Boss 15: Here's why Umar Riaz fans have thanked Jay Bhanushali
Jay Bhanushali has been playing it well in the Bigg Boss 15 house. Lately, he acted as a saviour for Umar Riaz. Read on to know about Jay's heroic act.
Bigg Boss 15 is known for its unexpected twists and turns in the house. Last night's episode had become interesting because of Jay Bhanushali and Umar Riaz. For the unversed, Umar is a doctor, and things in the Bigg Boss house yesterday had turned so ugly that Umar could have lost his medical practicing license. This was because of Tejasswi's prank, which had failed. Only when Jay had entered at the right time and took the situation in control, Umar got saved.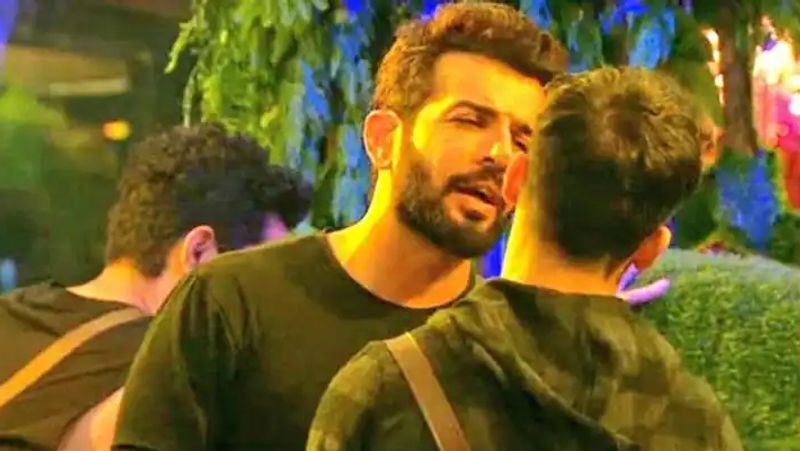 ALSO READ: Neetu Chandra refuses to use body doubles in her Hollywood debut
Jay was seen schooling Tejasswi who reportedly had played a prank of falling ill during her captaincy task. She had wanted Umar's help who is a doctor but it looks like Jay had understood that Tejasswi was faking her illness. Jay lately is seen explaining to the actress of her wrong deeds. Now Umar's fans have praised Jay for saving Umar.  Later during the task, a clip where Jay explains to Tejasswi of her wrongdoings has gone viral and Umar's fans have applauded Jay for always standing for what is right, even if that meant going against his friends. 
ALSO READ: Sheryln Chopra's sensational claim; says Raj Kundra and Shilpa Shetty gave underworld threat
Lately, the actor had opened up about to Salman Khan on why he had rejected the prize money. Jay had said, "Sir, I was not at all thinking about my image. Had I been thinking about my image, I would have done the same things that other housemates did. My weakness is that I've never played a money game ever in my life. I shared this with Nishant also that when I was in class 10th-11th my father, after his retirement, had invested all his savings in share market and he lost everything". Isn't that sweet on Jay's part?
Last Updated Oct 27, 2021, 9:37 PM IST