Bengaluru International Film Festival: Day 1 kicks-off with world-class cinema
Bengaluru International Film Festival (Biffes) started with a great set of movies to watch for cinema lovers. The event saw many upcoming directors, actors and students who are learning the art of filmmaking.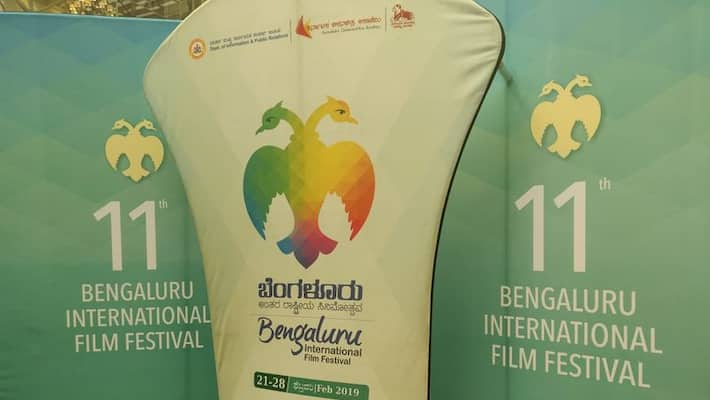 The eleventh edition of Bengaluru International Film Festival (Biffes) was inaugurated on, Thursday, by Karnataka CM HD Kumaraswamy, who introduced himself as a member of the film industry hinting at his role as a producer along with the role as the father of Nikhil Gowda. 
Friday saw many students of filmmaking, struggling actors, upcoming directors among others who want to see world-class movies under one roof. Bollywood director Rahul Rawail who gave us films like Love Story, Arjun, Betaab, Dacait and more was also present for the event. He also interacted with the media people and shared his filmmaking experiences. Rahul also shared his memories when he used to work with Bollywood cult filmmaker and actor Raj Kapoor, his ups and downs, also some insides of his life.
Rahul along with Kannada film director Nagathihalli Chandrashekar chatted with the media and students, sharing the key facts of being a filmmaker. They also discussed the current scenario of Indian cinema and the entry and impact of web series, or rather digitalisation.  
Besides Rahul's interaction with media and audiences, there were many senior citizens at the event who were seemed enthusiastic to watch movies that crossed borders to make it into the Biffes. Many came with their friends and were seen discussing their favourite movies from the screening schedule and planning their day.
On the first day, iconic filmmaker Mrinal Sen who left this mortal world in December last year was remembered through his Bengali movie Parashuram screened at the film festival. Another Bengali movie Char-No Man's Island by Sourav Sarangi was also shown in the evening. That's not all, many other world-class movies like Spanish movie Roma, Arabic movie Screwdriver, Kannada movie Neeru and more were shown at the event. 
Day 2 will be an exciting day for people who are into visual effects and who want to know about the latest technology of filmmaking.
Last Updated Feb 22, 2019, 10:36 PM IST