Bengaluru model wins reality show in Tamil Nadu
Dimple Angelin Grashes from Bengaluru won the show on Sunday. Dimple looks forward to starting her acting career. She believes in learning and starting from scratch.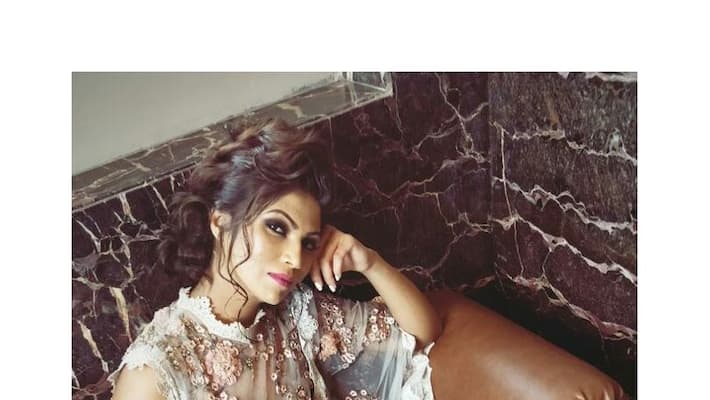 A Bengaluru model, Dimple Angelin Grashes from Bengaluru won the reality show, Soppana Sundari. In Sunday's season finale of Soppana Sundari, South Indian actress Nikki Galrani announced the winner.
Soppana Sundari, a TV reality show based on a world-famous TV show American Top Model, aims to crown Tamil Nadu's top model. Besides beauty, the contestants were judged on aspects such as talent and attitude. 
Soppana Sundari was launched on October 7, 2018, with ten gorgeous girls vying for the title. Mentors Sakshi Agarwala and Parvathi Nair groomed the ten contestants. They were given tasks related to photo shoots, and cumbersome ramp walk challenges.  Tamil actor Prasanna hosted the show.
South Indian actress Nikki Galrani awarded Dimple, an Indian model based in Bengaluru, who has featured in various photoshoots for top brands and continues to walk the ramp. Dimple was born in Delhi and brought up in Bengaluru. She is a psychology student.
Speaking to Newsable, Dimple says that she didn't even know to speak a word of Tamil, but her hard work and sincerity in learning to speak the language paid off when she was crowned the winner of the show.
The winner received a voucher and will get an opportunity to act in a film.
However, she says that she is still giving the movie role a thought, as she contemplates whether it would be good to start her acting career as a heroine.
According to her, she does not mind taking up any acting role as long as it would help her acting career in the long run as she is focused on learning.
When asked about her ambitions, Dimple believes in taking life the way it comes, "Even to participate in Soppana Sundari was a spur-of-the-moment decision," she said.
The title winner is hopeful of a successful career after this show.
Last Updated Jan 7, 2019, 3:07 PM IST