Baahubali 2 is the first South film that crossed barriers and procured global acclaim.
The film has run for 50 days in an unbelievable 1050 screens across India.
The cult movie has set an amazing example for quality cinema and untouchable Box office records.
It has been 50 days since Baahubali: The Conclusion released but the frenzy around the film hasn't quite died down yet!  It's safe to say that Baahubali is now a popular brand that has expanded into various forms TV shows, animated series, books, graphic novels and merchandise.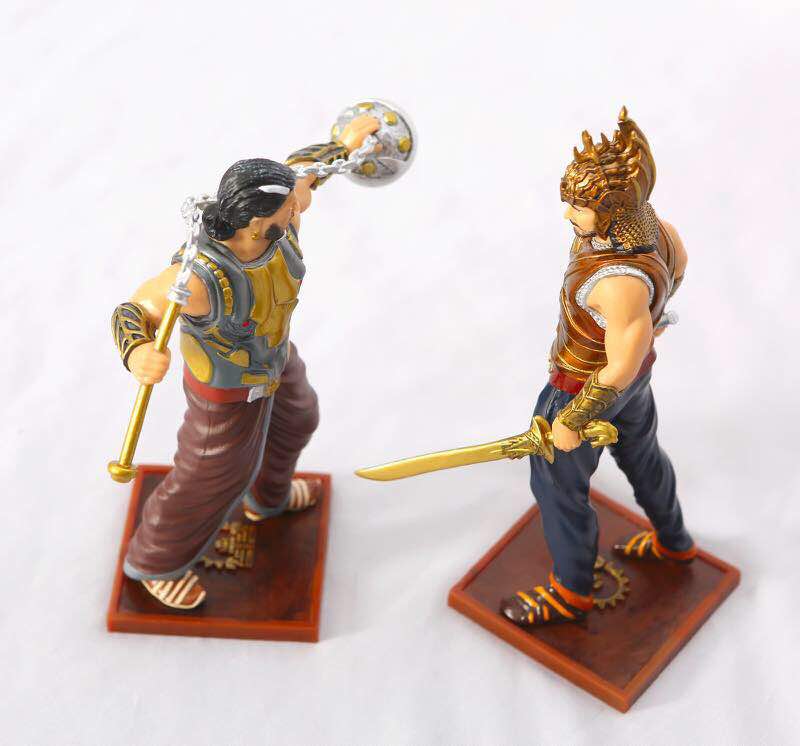 Last month, Facebook emoticon stickers based on the movie's main characters were launched. They were designed and cartoons based on the characters and their punch dialogues. And now the movie forayed into the toys' world! According to reports, the success of the movie has helped to boost the sales of toys based on the main characters of the movie.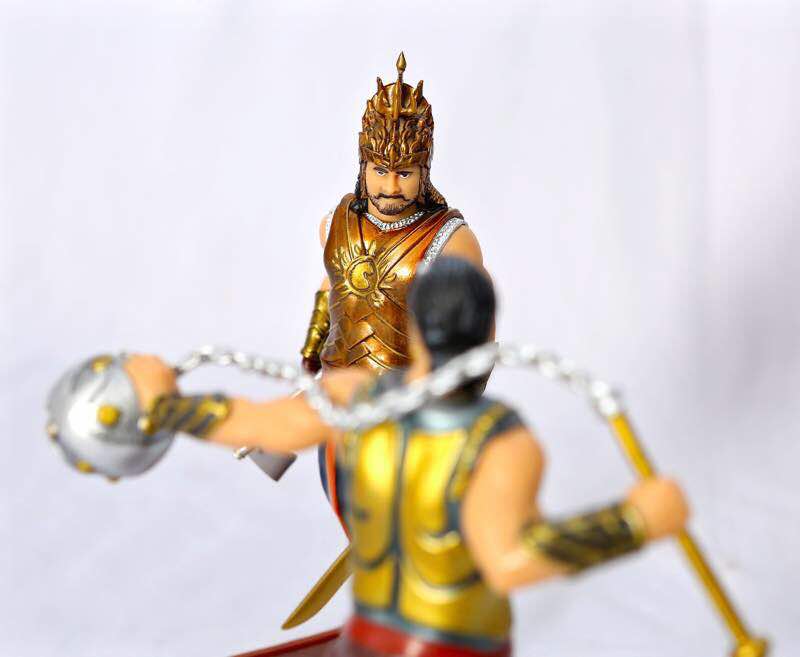 Baahubali and Bhallaladeva figurines are now selling like crazy online. As per reports, this ingenious idea is the brain child of Uday Bhaskar, an owner of a software company in Vizag. He is also a founder of a toy manufacturing firm. He also shared that the response from customers was phenomenal, he said, "On the first day, we sold 200 pieces. There's great demand from overseas, especially from places such as France and Germany." 
Reportedly, Uday found it tough find a manufacturer but eventually found one in China who assured to be an economical and a quality manufacturer. There is a special demand for these figurines overseas. As of now, only two figurines of Baahubali and Bhallaladeva are available in stores and online, but Uday hopes to add more characters to the collection soon.
SS Rajamouli's Baahubali 2 is nearing earned Rs. 1,700-crore at the worldwide box office. The movie has turned out to be a landmark movie in the Indian cinema.