Aryan Khan bail plea: Will Shah Rukh Khan's son return home today post 14 days imprisonment?
Aryan Khan's multiple bail pleas have been rejected by the Mumbai court. Will he come back home today after 14-day judicial custody? Aryan and his friends were arrested by the Narcotic Control Bureau (NCB) when the team had busted a rave party.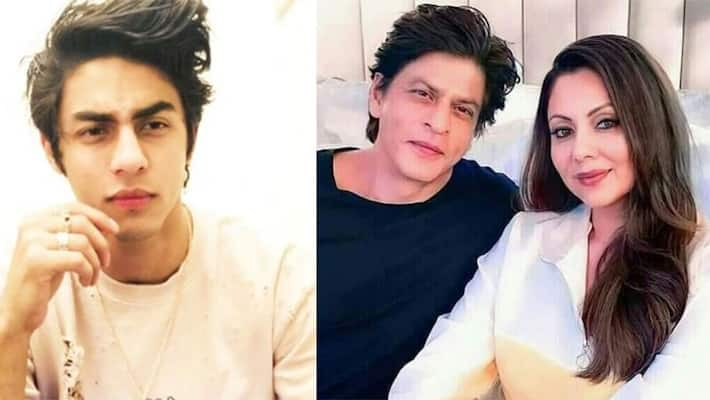 Shah Rukh Khan's eldest son Aryan Khan and his few buddies were detained from a Mumbai cruise on October 3. Aryan and his friends were arrested by the Narcotic Control Bureau (NCB) when the team had busted a rave party. Reportedly eight people were detained and arrested by NCB. Along with Aryan, the other accused include Arbaz Seth Merchant and Munmun Dhamecha. Aryan's lawyer Satish Maneshinde along with his buddy Arbaaz's lawyer Tariq K. Sayed had appealed for their client's bail plea, but it was rejected.
In the latest hearing, the NCB had claimed that there was full proof evidence to show that Aryan used to consume drugs regularly for the last few years. Police had also found a drug-related Whatsapp conversation between Aryan and a debut actress. A few hours ago, ANI had tweeted saying, "Drugs-on-cruise case | Mumbai NCB says it has submitted WhatsApp chats of Aryan Khan in the court. Police has found a drug related WhatsApp chats that are allegedly between Aryan Khan and a debut Actress: NCB".
Check the tweet here:
Since the NCB had said that nothing was recovered from Aryan, his Whatsapp conversations have revealed that he had connections with drug dealers. Talking also about the drug case previously, filmmaker Imtiyaz Khatri was also questioned by the NCB in relation to the drugs case. NCB had also conducted a raid at Khatri's residence and office in Bandra.
Although, post multiple bail pleas were rejected, Aryan will have another bail plea hearing today. To refresh your memory, the Mumbai Court had agreed to hear his following bail plea today post rejecting his bail application on 13th and 14th October, respectively. Additional Session Judge VV Patil had said that Aryan's bail judgement would be passed today, on October 20.
Also read: Aryan Khan to NCB Chief Sameer Wankhede: Shah Rukh Khan's son promised to make Wankhede proud one day

The 23-year-old has been charged under Section 8 (c), 20(b), 27, 28, 29 and 35 of the Narcotic Drugs and Psychotropic Substances Act. As per reports, the judicial custody and interrogation of Aryan can be against the rules because, as per reports, no drugs were recovered from Aryan. Meanwhile, Shah Rukh has sent Rs 4500 to his son. This is the maximum amount allowed in the Arthur Road jail in Mumbai, where Aryan is currently lodged. Aryan was not allowed to receive homemade meals.
Also read: Step inside Shah Rukh Khan's luxurious vanity van worth Rs 4 crore (Pictures)
Will Shah Rukh's and Gauri's son come back to Mannat post being in the judicial custody for 14-days? Will Aryan see the light at the end of the tunnel? Only time can tell.
Last Updated Oct 20, 2021, 11:24 AM IST