An open letter to Salman Khan on his birthday: Thank you for the coolest dance moves!
Dabangg star Salman Khan celebrates his 54th birthday today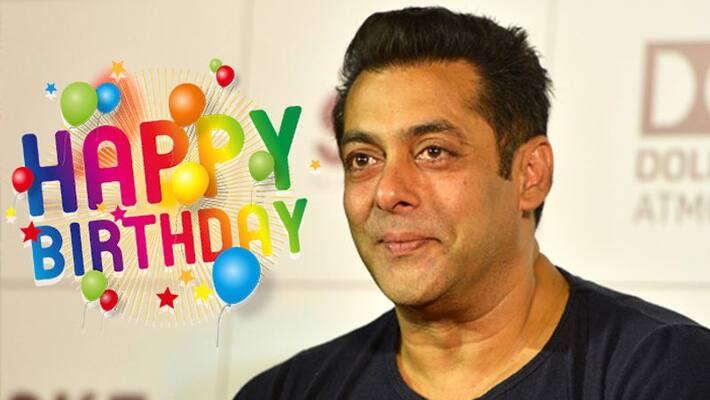 Salman Khan has entertained us for over 31 years now. He is the man behind all the coolest moves ever in Bollywood.
Dear Sallu Bhai,
Have you ever wondered how easily you have made us dance for the last two decades? That unabashed attitude, those momentous outflow of emotions, those crazy moves have all gotten into us and we have actually no regrets.
We have happily accepted those dance moves despite our societal norms, which sets the benchmark for hypocrisy. No matter how cheesy and sleazy it might look, we really don't care. Remember, when you held Jacqueline's skirt by your teeth while dancing to 'Jumme Ki Raat Hai' in Kick? Only you can pull it off because if we try and do something similar, we will be termed as cheap buffoons by our society.
Any party is incomplete without your dance moves and I can write it down in a piece of paper and testify it as long as you keep churning out such moves in the near future. 
We put our hands on our hips and instantly break into the Dabangg move. If we are too tired, we choose to put our hands in our pocket and casually enact the signature Ready move. When we try to impress somebody we try your coolest moves of all – 'oh oh jaane jana' from Pyaar Kiya Toh Darna Kya! When we want to burn the dance floor, then we groove to 'Jag Ghumeya' from Sultan.
The list can be endless and so is our love for you and your dance steps! It is you who takes the responsibility to make us wait right till the end of your films and watch the most ridiculously brilliant moves of yours. These are the moves which you make it look easier every time and let us perform at numerous occasions with consummate ease.
And this is just the reason why we don't want Salman Khan to stop doing what he is best at! You may have turned JUST 54 but when we look up to you, we know age is just a number. Many will agree with me when I'll say that you indeed have a heart of gold and a smile to match it. 
Dear Bhaijaan, here's wishing you a very happy birthday. I wish that you keep entertaining us for many, many years to come and stay the badass as you have always been because that's what makes you the Sultan of Bollywood. We sincerely thank you for all the dance moves that you have come up with so far!
Thank you
Newsable Team
Last Updated Dec 27, 2019, 9:20 AM IST