After 2 years, stage set for Sudeep-Darshan to come together?
Kannada stars Sudeep and Darshan stopped appearing together since March 2017. Will the two actors come together for trailer release of Sunil Kumar Desai's Udgharsha?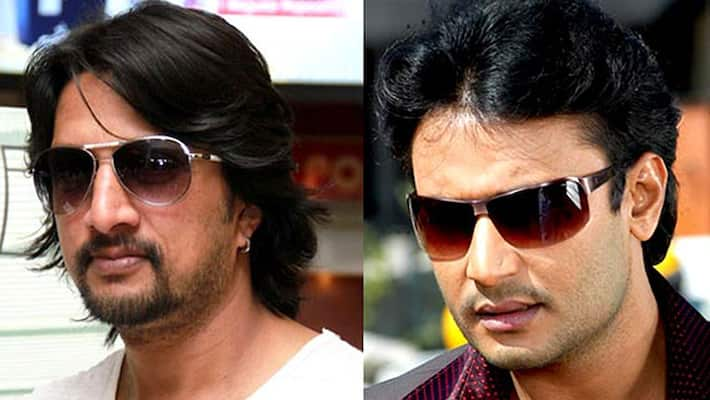 Bengaluru: Once thick friends, superstars of Kannada film industry, Kichcha Sudeep and Darshan are not even on talking terms. But news of a stage being set for the meeting of the two stars is making the rounds.
Though the reason for parting ways is not known, the actors are not seen together since March 2017. Now according to the latest reports, director Sunil Kumar Desai might bring the two stars together. Though they are not acting together, Sudeep has given his voice in the movie Udgharsha and Darshan is said to be releasing the trailer of the movie.
Udgharsha is being released in Kannada, Tamil, Telugu and Malayalam languages. The trailer will be released on March 5. In fact, Sudeep's first movie to be released in Kannada, Sparsha was directed by Desai. Hence Sudeep holds Desai in high regard.
With Darshan set to release the trailer of Udgharsha that has Thakur Anoop Singh, Sai Dhansika, Harsihka Poonacha, Kishore, Tanya Hope, Kabir Duhan Singh, Prabhakar and Shraddha Das in the lead roles, it might become a special stage for the meeting of the two estranged friends.
Udgharsha is a suspense thriller and is being produced by Devaraj under D Creations. It is said that the movie has only 20 minutes of dialogues and rest special effects and music with suspense visual elements.
Last Updated Mar 3, 2019, 1:33 PM IST