Aditi Rao Hydari shares a photo for rumored partner Siddharth; check out here
Aditi Rao Hydari posted a beautiful video and tagged Siddharth as her fave. As per reports, the couple has been dating since 2021.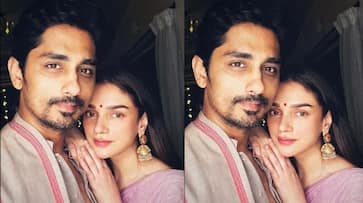 Siddharth and Aditi Rao Hydari frequently make news due to their alleged romance. Even though they haven't made their relationship official, the couple never misses an opportunity to implicitly show off their love through sappy social media romance, airport spotting, hanging out with pals, etc. In a sweet video, the Jubilee star declared Siddharth to be her favourite. The caption read: "Me going to disturb my favourite person." The duo has previously indulged in sappy romance on social media.  On significant occasions like birthdays, they never forget to express their affection for one another on social media. Aditi's Instagram images receive lovely remarks from Siddharth as well. The actress tagged Siddharth, who is allegedly her boyfriend. As a result, she referred to him as "her favourite person." 
While they were co-starring in the Telugu movie Maha Samudram, there were numerous dating rumours circulating around Aditi Rao Hydari and Siddharth. They allegedly fell in love on the movie set and have been together ever since. The couple is frequently photographed together at public events like Ponniyin Selvan's audio launch, Jubilee movie event, Sharwanand's wedding, etc., as well as on dates, out to lunch, at salons, driving to work together, and other activities.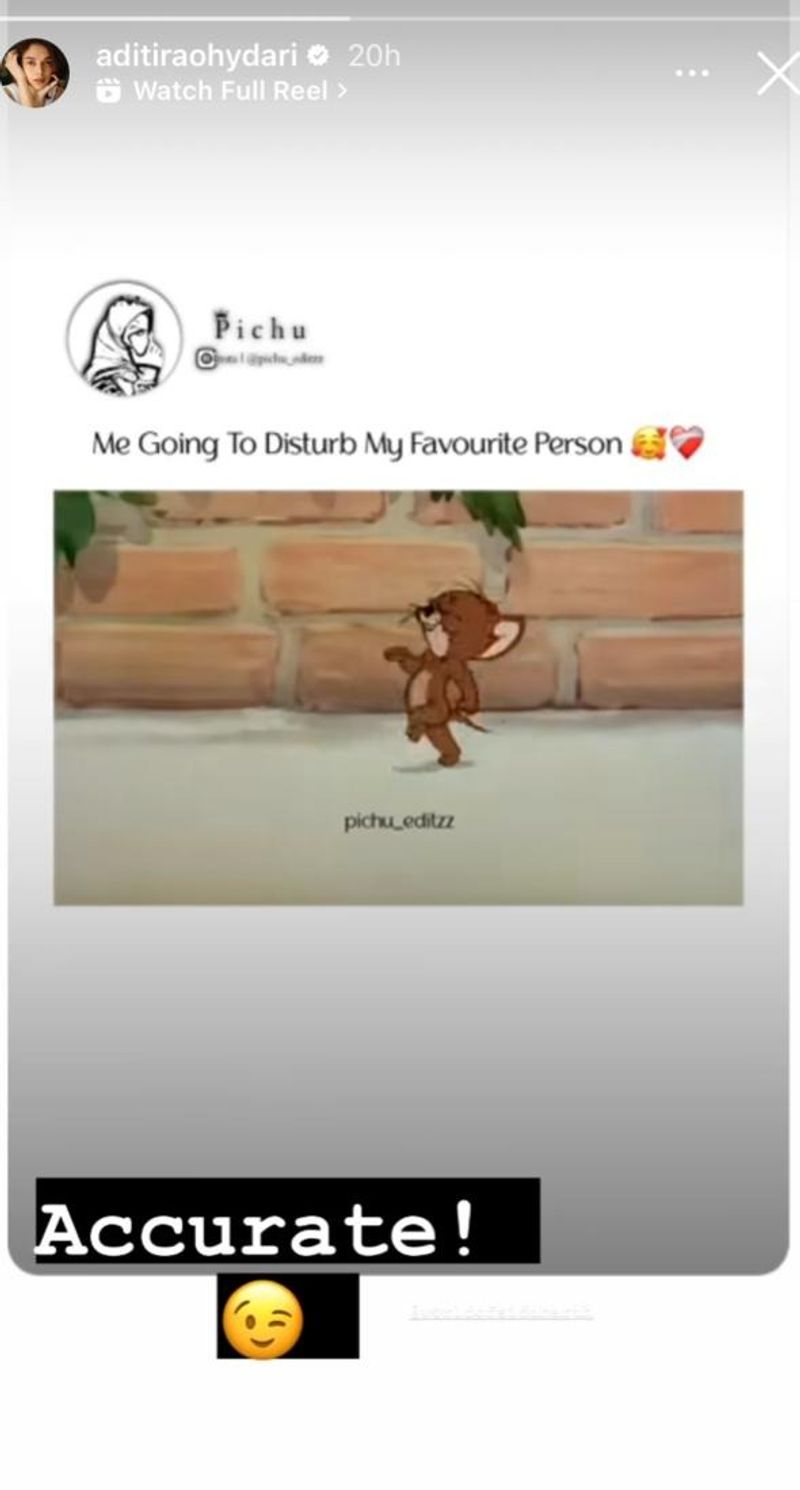 In fact, Sid and Aditi's dance clip to the Tum Tum song became viral online in February. The Maha Samudram actress responded to remarks in a way that suggested they were dating by acting like a couple. Additionally, the pair addressed and inadvertently confirmed their dating rumours on multiple occasions. When the Tamil actor was asked about the dating rumours recently, he nearly immediately admitted to being in a relationship. It's not the first time either. Even Aditi blushed and crossed her hands when the paparazzi inquired about the veracity of the dating rumours. She then made a gesture with her lips sealed, indicating that she didn't want anyone to look askance at her and her partner.
Last Updated Sep 14, 2023, 6:19 PM IST