What's actress Shefali Shah doing behind the camera?
Shefali Shah is set to broaden her horizon as a creative maverick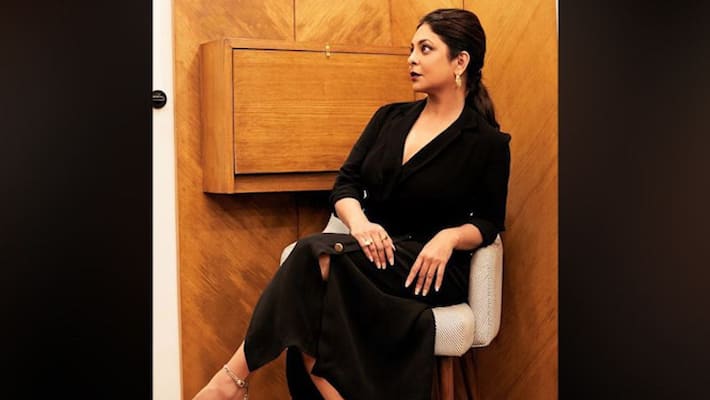 Mumbai: Having portrayed several memorable and iconic characters in her prolific career spanning over two decades, Shefali Shah is set to broaden her horizon as a creative maverick. The power house performer has turned filmmaker with a short film that she has also written andacted in. Shefali sounds quite excited as she begins talking about her decision to direct.
The yet-untitled venture, which revolves around a doctor handling COVID-19 cases as she battles a personal tragedy, was shot at her residence. "I like writing but this subject whom Ihave worked on came in much later, especially during this Covid pandemic timethat we are all stuck in. The thought of fear of isolation is there in everybody's mind and the short film addresses this larger idea." 
"When I am working on other projects as an actor, I focus only on what I have to do but when it comes to direction,it was a completely different ball game. We had a short time span and had to shoot it with a minimum crew of 7 people. We had to edit the short film to the minutest detail and that's the way I work. The script was revisited a couple of times. I was more focused as a director than as an actor.
As a director, you have no option but to find solutions because that's part of your job, which I have learnt from Vipul (Shah). I had a great team who truly believed in thescript and knew that we all wanted to make something that we are proud of," Shefali explains.
Possessing a natural charisma about her, Shefali Shah is one of the finest and most versatile actresses. Every performance of her's be it Pyaari from Satya or Sumitra Thakur from Waqt aur Neelam Mehra from Dil Dhadakne Do is a testimony of her sheer on screen talent.
She can seamlessly join any project and seemingly steal the show. Her most impactful projects include Juice, Once Again and The last Lear which also fetched her a National Award and not to forget, her hard-hitting web show, 'Delhi Crime' in which she portrayed the role of a cop with great aplomb.
Last Updated Sep 10, 2020, 4:06 PM IST