Three Sumalathas to contest against Sumalatha Ambareesh in Mandya
Three women by the name Sumalatha have filed their nominations in Mandya on March 26. Is this the plan of the JD(S) to help Nikhil Kumaraswamy garner more votes?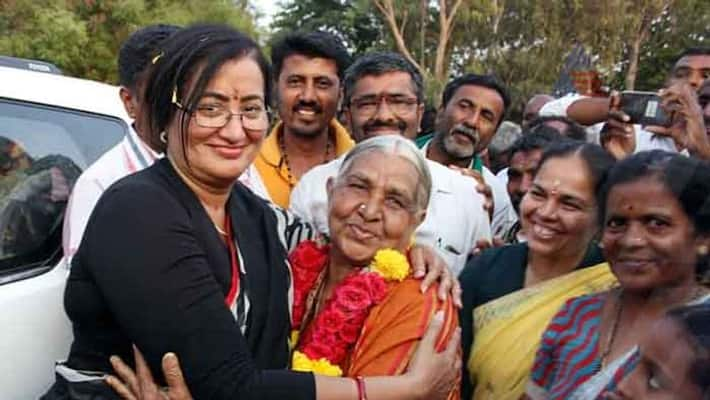 Mandya: Sumalatha Ambareesh is contesting as A Sumalatha in Mandya constituency. But now, three more women by the name of Sumalatha have filed nominations as independent candidates on March 26.
P Sumalatha from Kanakapur, Sumalatha from KR Pet and Sumalatha from Srirangapatna are contesting the Lok Sabha election in Mandya against Sumalatha Ambareesh, who is contesting as an independent, but is supported by the BJP.
As she cannot contest using any party symbol, three Sumalathas on the ballot paper might confuse the voters, say reports. Even for using a particular symbol, Sumalatha Ambareesh along with other three Sumalathas will have to wait for the decision of the Election Commission.
Since Sumalatha Ambareesh was seen supported by actors such as Yash of KGF fame, Darshan, producer Rockline Venkatesh and others, reports claim that JD(S) candidate Nikhil Kumaraswamy's candidature is in trouble.  
Reports also claim that this might be JD(S)'s master plan to divide votes by confusing people with as many women bearing the name Sumalatha on the ballot  paper. 
Last Updated Mar 26, 2019, 8:25 PM IST