Muddahanumegowda budges to pressure from Congress leaders, withdraws nomination
Bengaluru South candidate BK Hariprasad had also said that if Muddahanumegowda continues to rebel, he will be sacked from the party.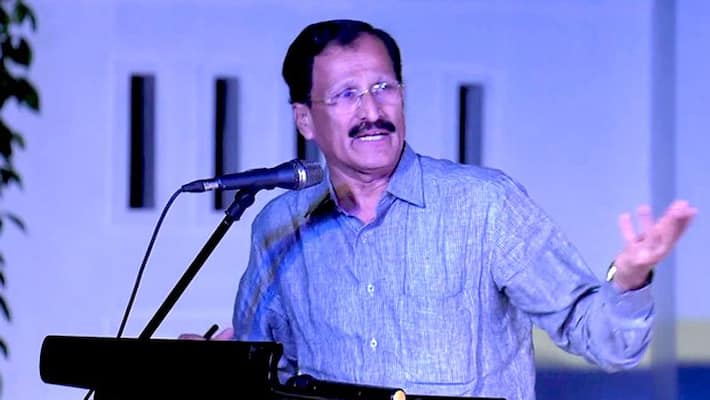 Tumakuru: Sitting MP of Tumakuru, Muddahanumegowda has withdrawn his nomination which would have had him as the opponent of JD(S) chief Deve Gowda in Tumakuru.
Until yesterday, he was adamant in not withdrawing his nomination. But after a meeting with the top Congress leaders, Muddahanumegowda has now changed his mind and has taken back his nomination.
Karnataka: Tumkur Congress MP Muddahanumegowda withdraws his nomination from Tumkur LS constituency after the mediation by Deputy CM G Parameshwara. He had filed his nomination as an Independent candidate after HD Deve Gowda was announced as Congress-JD(S) candidate from Tumkur. pic.twitter.com/tfg2cF7Zrp

— ANI (@ANI) March 29, 2019
Siddaramaiah, speaking to reporters in Mysuru, had confirmed that Muddahanumegowda will withdraw his nomination even before the candidate himself made it official.
Siddaramaiah said that he has promised to provide justice to him, indirectly hinting at offering the sitting MP of Tumakuru a plum post. "Muddahanumegowda will withdraw his nomination. I spoke to him yesterday. I just told him, 'You are a Congressman. it is true that what happened to you was unjust. We will do something to provide you justice in the coming days'," said Siddaramaiah.
Muddahanumegowda had filed two nominations, one as an independent and the other as a Congress member in Tumakuru. But as he did not get the B Form from to contest from Congress, one of his nominations was rejected.
Muddahanumegowda had said that he would take a decision on withdrawing his nomination only after speaking to the leaders and people supporting him.
Congress MP from Tumkur, Muddahanumegowda on JDS to contest from Tumkur: I've no plans to take back my nomination. Rahul ji & other leaders spoke to me & asked me to reconsider this decision but if my workers insist that I should contest then I should act as per them. #Karnataka pic.twitter.com/awciovKVsi

— ANI (@ANI) March 29, 2019
On the other hand, Congress leader B K Hariprasad had told the media in Tumakuru that If Muddahanumegowda did not withdraw his nomination, he would be expelled from the party. 
Last Updated Mar 29, 2019, 4:45 PM IST