Lok Sabha polls 2019: Bengaluru youth refrain from voting, leave hopefuls dismayed
It was the senior citizens of Bengaluru that woke up early in the morning, relegated all their important works and ran to the polling booths exuberantly to exercise their franchise. But on the contrary, their younger counterparts, despite several requests and awareness campaigns, have left hopefuls disappointed with a dismal turnout.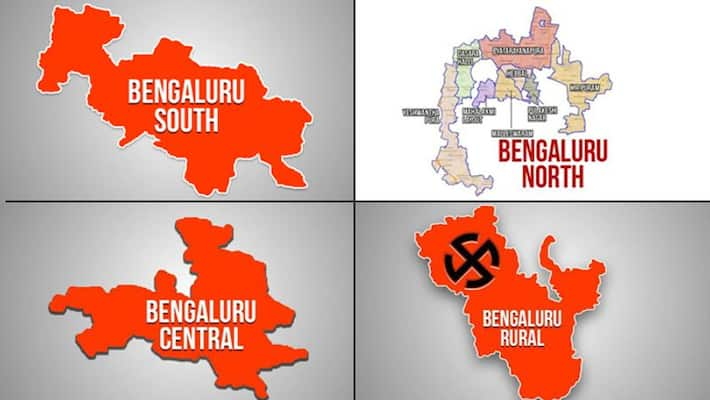 Bengaluru: As many as 14 constituencies went for polls in the first phase in Karnataka for the Lok Sabha 2019. Out of these 14 constituencies in the state, four were from Bengaluru. They were Bangalore South, Bangalore North, Bangalore Central and Bangalore Rural.
Since early morning, many senior and prominent citizens were seen prominently queuing up to exercise their franchise, outrunning youngsters.
Prominent citizens who exercised their suffrage in Bangalore included defence minister Nirmala Sitharaman and her family, Infosys founder Narayan Murthy and his wife Sudha Murthy, BJP vice-president of Karnataka Tejaswini Ananth kumar, Sandalwood stars Yash, Rakshita, union minister Sadananda Gowda and Shobha Karandlaje, a senior BJP leader.
Polling went on smoothly in most regions. However, in Hosakerehalli of Bangalore South, policemen were seen taking selfies with Yash, neglecting their duty.
Another setback was the polling percentage. In spite of senior citizens waking up early and setting an example by queuing up under the hot sun, youngsters seem to have paid little heed.
Let's take a look at polling percentage till 5 pm on April 18th.
Polling percentage till 5 pm: (Bengaluru constituencies):
1) Bangalore South: 49.36%
2) Bangalore Rural: 59.43%
3) Bangalore North: 48.3%
4) Bangalore Central: 45.05%

The poor voter turnout can be seen even after several attempts by the Election Commission and several prominent citizens trying to create voting awareness among the general public.
Deepika (name changed) a young housewife from Bengaluru says, "What is the use of going out in the hot sun and voting? Things don't change. Whoever gets elected, works for himself to plunder money and help his family."
Political analysts feel that a low voter turnout generally favours the ruling government in the state.
Counting of votes will take place on May 23
Last Updated Apr 18, 2019, 9:07 PM IST