Chhattisgarh Election 2023: 40 villages in Bastar district to vote for the first time in 40 years
The forthcoming assembly elections in Chhattisgarh's Bastar district are of paramount importance as they mark the long-awaited opportunity for residents of 40 Maoist-affected villages to participate in voting, a chance denied to them for 40 years due to dangerous conditions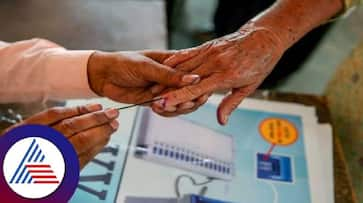 The upcoming assembly polls in Chhattisgarh's Bastar district hold special significance as, for the first time in 40 years, residents of 40 Maoist-affected villages will have the opportunity to cast their votes. Previously, these areas were deemed too perilous to conduct safe polling. These 40 highly Maoist-affected villages will now establish polling booths, marking a significant change after four decades. A total of 120 polling stations will reopen in these villages on Saturday.
Despite the Maoist organization's election boycott announcement, the Election Commission is proceeding with caution in this region. Over the past five years, more than 60 security force camps have been established in these volatile areas, leading to a continuous effort to establish control in the region. 
The police now deem these areas safe enough to conduct the voting process, and the Election Commission has initiated the training of polling parties to facilitate this.
In preparation for the election on November 7 in Bastar, Inspector General of Police (IGP) Sundarraj P emphasized the security forces' commitment to conducting the election systematically. He noted that voting would occur in the first phase of the Chhattisgarh Assembly elections, covering all seven districts in the Bastar division. Security measures and administrative preparations are underway to ensure a smooth process.
Efforts are underway to reopen polling stations that were previously closed or relocated due to Maoist threats, with approximately 120 such stations identified. The goal is to minimize the distance between voters and polling stations to encourage maximum voter turnout.
Regarding the deployment of security personnel, the exact numbers cannot be disclosed for security reasons. A comprehensive security plan has been developed, encompassing various security forces, and local police administrations are actively implementing it. 
The election proceedings will be conducted systematically, including voter outreach and security measures. The authorities are committed to ensuring a well-organized election process on November 7.
Last Updated Oct 14, 2023, 9:13 AM IST