It's the time of summer sales. Any mall you enter has gigantic boards on display with figures announcing, usually in red, a gigantic reduction in price. One place even advertised 95%. I couldn't resist walking in but it was a false promise. Clothes, shabby, some torn were strewn around and the bored sales girl looked at me with the vacuous eyes of those who know their product is the worst one on earth.
Not all sales are so bad. When beloved brands go on extreme sale, if you look hard enough you may walk out with some fantastic steals. When I possessively run an acquisitive glance at my wardrobe I know exactly which ones are the lucky finds and which are the over-priced but-I-fell-in-love-with-it kinds.
Of course, I don't differentiate between them but a good bargain is always a secret joy.
There are in my experience, two types of sales addicts - one, are the boasters, who the second you compliment them will always tell you about what a bargain it was and how much they saved. The second type is secretive. Even though they got something at rock-bottom envy-inducing prices they will smile and accept the full-price compliment graciously.
Even when it comes to sales, personalities differ. When I know about a sale I tell everyone. I make calls and send messages about the unbelievable deals. I believe we should all enjoy these joys of materialism. Some others, will hoard the information of the sale till it has passed and then gently mention it just to see the look of utter dismay on the listener's face.
I think the reason a sale attracts some of us is that we feel for once we are not getting cheated by exorbitant profit margins.
I have a colleague who has two Lexuses (One orange and one black). He is a sharer. One day in the lift, as he knew I was new to the city, he explained to me the cycle of sales on all the luxury brands. Apparently, he does his shopping only during these times. With visible joy and gloating he spoke about a leather jacket he had picked up at 70% off. I couldn't help thinking of the number of leather jackets he could have bought at full price if he sold one wheel of his car.
I think the reason a sale attracts some of us is that we feel for once we are not getting cheated by exorbitant profit margins. In a world which is screaming 'Buy, Buy, Buy', our hard-earned money can actually satisfy our greed and even leave a little left over for a coffee.
Apart from that first disappointing 95% off, I had a good day of shopping. My bedroom was littered with bags of different brands, feeling quite content I decided that I didn't need to shop for the rest of the year. My phone beeped. It was my colleague, Brand G was having an 80% reduction and he wanted to know whether I wanted to go. Of course! I have after all saved so much on what I had just bought.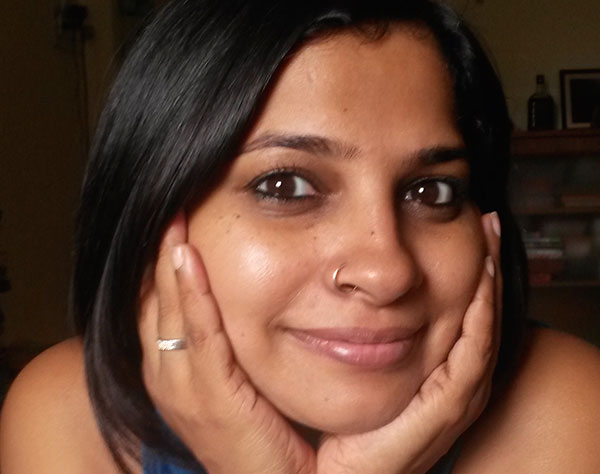 Still Figuring It Out is a funny, sad, questioning take on adulthood that appears every Saturday on Asianet Newsable. Arathi Menon is the author of Leaving Home With Half a Fridge, a memoir published by Pan Macmillan. She tweets at here. The views expressed here are her own.