M Venkaiah Naidu, the Vice President having been too active in daily politics, since one month seems to be experiencing discomfort.
Naidu claims that he is a prisoner of protocols. Few mediapersons were invited by him to the Vice President House in New Delhi, where he took the media around his house. A huge prayer hall constructed by his predecessor Hamid Ansari will be kept for meetings. Naidu said that a Hanuman Temple and a mosque are inside the vice President complex.
Venkaiah Naidu as Chairman of the Rajya Sabha, the Chief Executive Officer of Rajya Sabha Television made a presentation to him about the wasteful expenditure incurred and misappropriation in engaging cars and taxis.
How can a Rajya Sabha TV make a film for Rs10 crore? Who authorised this? Naidu has raised these questions. Internal enquiry has since been ordered.
M Venkaiah Naidu will soon travel to Bidar in Karnataka for launching "Swachhta Hi Seva" programme. Kovind and Naidu have decided to take forward the Swachh Bharat Abhiyan, as they feel that it is not a political programme of the government, but one that must be converted into a mass movement that seeks to create a Clean India.
Naidu said he felt, as the vice president, that he could be more involved in pushing the sanitation programme, which he had overseen as the urban affairs minister before assuming the constitutional post last month.
Bhupinder Singh Hooda may launch a new party in Haryana
Haryana Congress leader Bhupinder Singh Hooda is hobnobbing with the Prime Minister Office. Why and what for? Is Hooda to launch a state party which might support BJP in 2019 Lok Sabha polls? Something is brewing.
Behind the scenes, in New Delhi political circles, it is believed Hooda and the Prime Minister had three rounds of meetings. Again why and what for? Do Sonia or Rahul know this?
Haryana Congress is in crisis like the Bihar Congress. One day, when all the MPs and ministers were gathered in the Central Hall,  Prime Minister Narendra Modi , on spotting him, loudly  addressed him 'Hooda bhai -how are you?'
So since CBI and ED are enquiring into the Robert Vadra case, will Bhupinder Singh Hooda turn as approver? Will he give more inputs about Vadra? What is cooking between Modi and Hooda is an interesting politics. Modi is a long term political planner. Anyway Haryana will have a new political party soon headed by Bhupinder Singh Hooda.
Rajiv Pratap Rudy's house cause of sacking?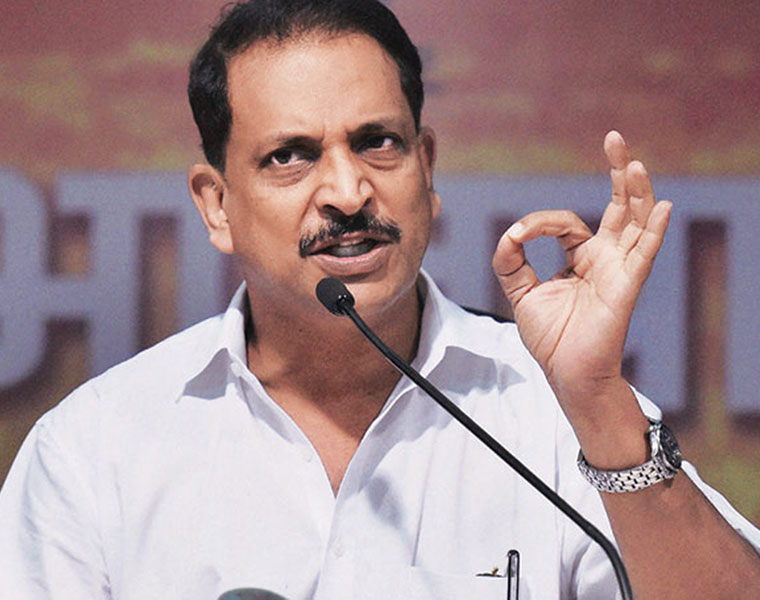 Why is the PMO upset with Uma Bharti and Rajiv Pratap Rudy, senior leaders of BJP? And how did Uma Bharati survive her sacking from Union Cabinet? Lots of inside stories are now surfacing in the political circuit. The buzz is that  Rajiv Pratap Rudy and Uma Bharti have 'flying houses' of imported wooden panels - a costly venture.
The PMO is not happy with this. Uma Bharti explained that the cost of the wooden panels are not more than Rs 8 lakh, but Rajiv Pratap Rudy's is costly according to sources. This is so simple and casual, this would not have been the main irritant for PMO. But there are certain political statements made against BJP and PMO.
Whatever is said and done, RSS put its solid backing behind Uma Bharti and that is why she escaped the dismissal, but Rudy - could not survive the sacking.
R Rajagopalan is a senior correspondent in New Delhi. The views expressed here are his own and do not reflect those of Asianet Newsable