WhatsApp message to Rhea Chakraborty 'Use 4 drops in tea or water and let him sip it' stirs suspicion
In a startling revelation, the CBI is said to have managed to get access to actress Rhea Chakraborty's WhatsApp message to a drug dealer and others such as Miranda and Jaya Shah which indicates the actress was into drug abuse, reportedly.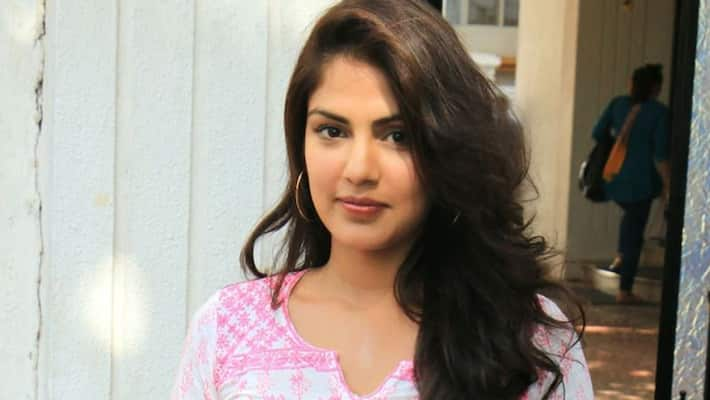 As the CBI probe proceeds with investigation into Sushant Singh Rajput's suicide case, a new finding of drug abuse has surfaced. It has also raised doubts on whether the late actor was given an overdose of drugs.
As per reports, the WhatsApp message sent by her to one Gaurav Ayra, her message allegedly reads, "In case we speak about hard drugs, I haven't been doing too much. Tried MDMA once" and goes on to ask "You have MD?"
The actress's message indicates use of code words for drugs with two more persons Miranda Sushi and Jaya Shah.
Also read:  Shocking video of Mahesh Bhatt, Jiah Khan's mushy-mushy moment goes viral (Watch)
While Rhea was allegedly asked by Miranda whether the drugs can be sourced from her brother Showik's friend, the message reads, "Should we take it from Showik's (Rhea's brother) friend? But he has just hash & bud."
The biggest of all conversations was between Jaya Shah and Rhea which suggests lacing tea or water with drugs for someone.
"Use 4 drops in tea or water and let him sip it... Give it 30-40 minutes to kick in." Jaya allegedly says this to Rhea as per a report. The conversation allegedly took place on November 25, 2019.
It is almost certain that the Narcotics Control Bureau will also investigate Rhea Chakraborty for alleged use of MDMA and marijuana.
 
Last Updated Aug 26, 2020, 2:11 PM IST