Thieves get hands dirty, steal 1000kg cow dung from cattle shed
In a bizarre case, about 1000 kilograms of cow dung was stolen from a cattle shed. Under the new scheme 'Godhan Nyay Yojan' launched by Congress government of Chhattisgarh, procurement of dung from farmers at Rs 2 a kilo was made. It is said that dung worth Rs 2,000 was stolen.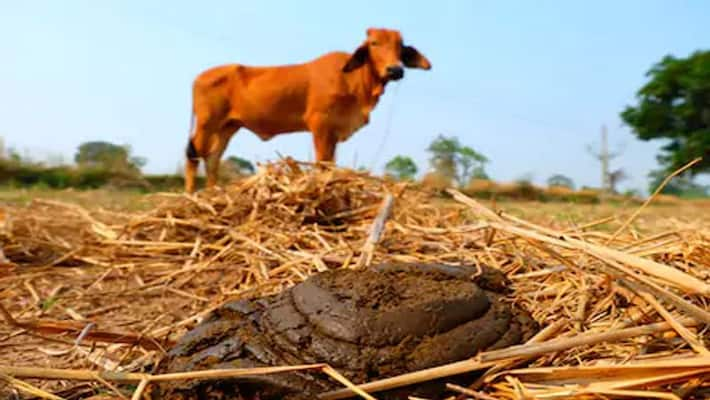 Raipur: Thieves in Chhattisgarh were so desperate to make money that they didn't mind getting their hands dirty, literally, in their plan to steal 1000 kilograms of cow dung kept in a cattle shed to be sold under the government scheme.
The incident occurred at Rojhi village in Koriya district of north Chhattisgarh
Two days earlier, after much publicity, the scheme to procure cow dung at Rs 2 per kilo from agriculture and dairy farmers was announced under the 'Godhan Nyay Yojana' scheme.
As per reports, the farmers Lalla Ram and Sem Lal, in their complaint to Gauthan Samithi cattle shed managing committee, said that 1000kg cow dung which they wanted to sell to the government went missing from their cattle shed.
It is said that about Rs 2,000 worth of dung was stolen by the thieves.
As this is a matter of concern and many farmers have accumulated large quantities of dung to sell, police will now have the duty to guard the dung too.
On August 5, the Bhupesh Bhagel-led Congress government transferred Rs 1.65 crore to the accounts of over 46,000 cattle owners under the new scheme.
The dung is being used in making eco-friendly products. Self-help groups will reportedly use them to make items like idols, earthen lamps and other items.
"The cow dung was taken away by locals. Witnessing the exasperation of villagers, the Gauthan samiti resolved it. The issue was amicably settled before it could reach the police," said Sangeeta Lakra, the Koriya district public relation officer, as per a report.
Last Updated Aug 10, 2020, 12:42 PM IST