Telangana Police delay filing FIR; TRS goons molest woman, burn husband
Days ago, TRS leader S Madhav Reddy, T Madhav Reddy and his gang went to a disputed land and began to demolish the perimeter wall. When the resident security guard, Sharanappa intervened, they allegedly sexually assaulted his wife.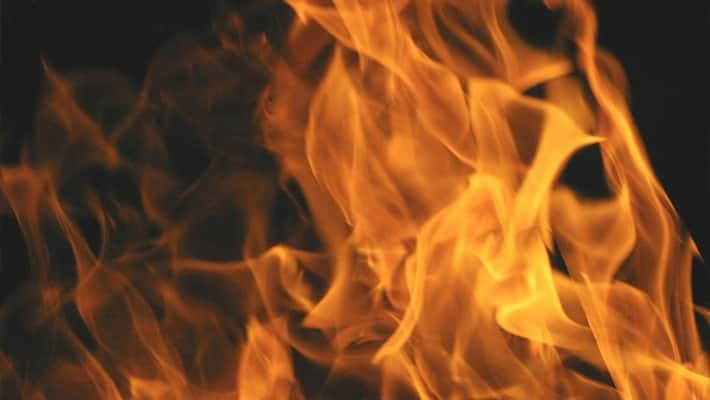 A local Telangana Rashtra Samiti (TRS) leader and goon, S Madhav Reddy attacked a watchman, sexually molested his wife, and a day later burnt the man with petrol. He killed the guard because he had lodged a complaint with police.
According to a Deccan Chronicle report, trouble had been brewing since several individuals, including local TRS leader S Madhav Reddy, began to make claims on a property — Plots numbered 103 to 106 and 111 to 114 in Shiva Enclave, Old Bowenpally, which was in possession of one Prakash Reddy. The vacant plot has a compound wall in which the 40-year-old Sharanappa, a resident watchman lived with his wife, son and daughter.
Days ago, S Madhav Reddy, T Madhav Reddy and his gang came to Sharanappa's residence and began to demolish the wall. Sharanappa intervened in the incident. Madhav Reddy then sexually abused the watchman's wife.  When the frightened couple went to police and filed a case, the police allegedly neither registered a case and nor did they try to apprehend the culprits, according to reports.
Later, an FIR was lodged but no action was taken the whole of next day. Next day, someone in the police station informed the two Madhav Reddys of the efforts of the couple to register a case. Following this, the Reddy's poured petrol on Sharanappa and set him on fire. Sharanappa suffered 45% burns on his body and is undergoing treatment in Gandhi Hospital.
Last Updated Dec 8, 2019, 4:44 PM IST