Telangana: 2,000 kg of cannabis worth Rs 2 crore seized in 45 days in Bhadrachalam
After the successful seizure of 200 kilos of cannabis on July 27 in Bhadrachalam in Telangana, again police seized two vehicles carrying 418 kilos of cannabis worth Rs 62 lakh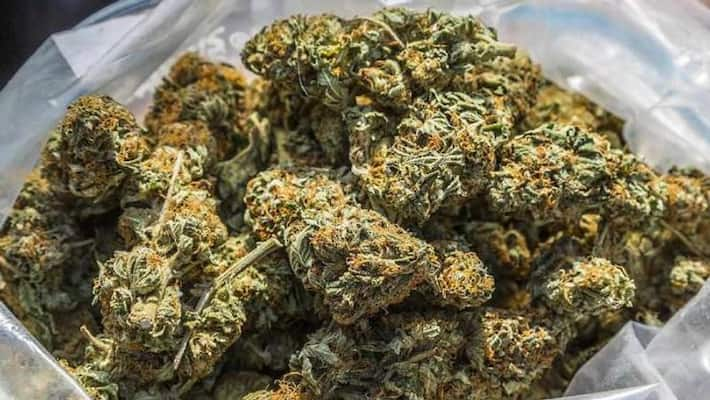 Hyderabad: After the seizure of cannabis in huge quantities a few days ago, Telangana's Bhadrachalam Police which was on inspection at a checkpost were stunned as drug suppliers had the audacity to bring over 400 kilos of cannabis worth Rs 62 lakh once again on Thursday (August 6).
"Bhadrachalam Town Sub Inspector Mahesh along with CRPF personnel during an inspection at Bhadrachalam Forest Check Post seized two vehicles containing banned cannabis at 7 am in the morning,"  Bhadrachalam ASP Rajesh Chandra was quoted as saying.
Out of 418 kilos of drugs, one vehicle had 255.6 kg of cannabis and another vehicle had stored 162.5 kg and both the vehicles have been seized.
Also read:  Telangana: 3 sons arrested for abandoning 79-year-old father after grabbing his Rs 3 crore property
According to police, the seized drugs are worth Rs 62,73,000. The accused including the driver have been arrested and as per the Bhadrachalam district police, in the last 45 days, the Bhadrachalam town police have registered 14 cannabis cases and seized 2,000 kg of cannabis worth about Rs 2 crore.
Following the seizure, the borders of Odisha, Andhra Pradesh and Karnataka have been put on high alert. 
Last Updated Aug 7, 2020, 11:37 AM IST