Teenager shot dead in West Bengal, tension prevails in Murshidabad
A bone-chilling incident has been reported in West Bengal's Murshidabad amid coronavirus outbreak. A boy in his teenage was shot dead in an exchange of fire between two groups of miscreants.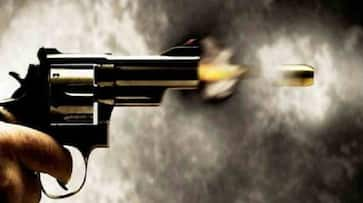 Kolkata: The coronavirus pandemic has pushed the entire human civilisation nearly in a survival struggle. But, still, violence, discrimination, crimes have failed to decrease. An innocent teenager was killed on Sunday morning in Murshidabad district of West Bengal, when he was shot dead while two groups of miscreants were involved in a gun battle. 
The deceased was identified as Sajibul Islam (18). Reportedly, on Sunday morning, Sajibul, a resident of Sitanagar village of Islampur police station was going to work in their field with some other youths of the village. As soon as they reached Jitpur area of Domkal police station, a bullet was shot at the victim. 
According to Sajibul Islam's friends, suddenly a bullet caught Sajibul and he fell from his bycycle. There was blood everywhere. He was rushed to Murshidabad Medical College Hospital. However, doctors declared him dead.  
Death of this innocent teenager caused a stir in the locality. Locals claimed, a dispute between two families in Natunpara village of Jitpur has caused this loss. They alleged that two conflicting families hired miscreants from outside and shots were fired between these two groups from early morning.
Farooq Mohammad Chowdhury, SDPO of Domkal sent a large police force to the spot. The entire area was cordoned off.  "The cause of the incident is not yet clear. Several people have been detained for questioning. It is not possible to say more right now, as the investigation is still in its early stage," said K Keshari Rajkumar, Murshidabad SP.
Last Updated May 18, 2020, 10:56 AM IST