Rajasthan: Autorickshaw driver forced to chant Jai Shree Ram, beaten up
A case of attack on an autorickshaw driver was reported from Rajasthan after he was allegedly pulled by the beard and punched on the face. The man allegedly refused to chant "Jai Shree Ram" and praise PM Modi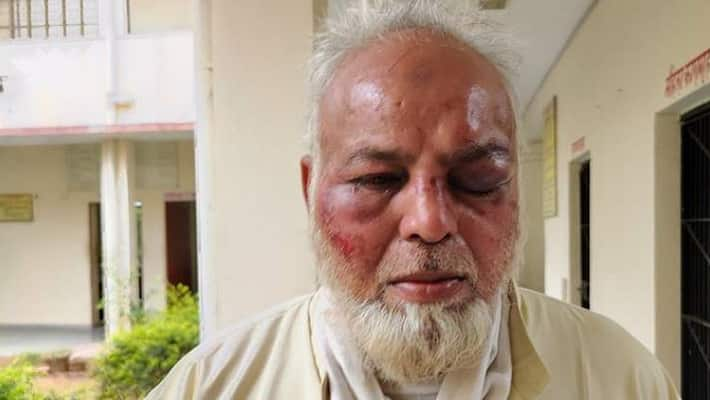 Rajasthan saw an auto driver attacked for refusing to chant "Modi Zindabad" and "Jai Shree Ram" as asked by two persons at Sikar.
According to reports, the attackers arrived in a car and stopped 52-year-old auto rickshaw driver Gapphar Ahmad Kacchawa on Friday, early morning, as he was returning after dropping off a few passengers. The duo asked the victim to give them some tobacco. They later allegedly forced him to chant "Modi zindabad" and "Jai Shree Ram." As the driver stood in shock, they allegedly pounced on him with blows and beat him with sticks.
The victim lost two of his teeth and his face and eyes were left swollen by the end of the alleged attack.
"The men pulled my beard, kicked and punched me as a result of which 2-3 of my teeth broke... I sustained serious injuries on my left eye, cheek and head as they assaulted me with a stick. After beating me up, they said we will rest only after sending me to Pakistan," the victim said in the FIR, according to a report.
Following the FIR, Sikar district police arrested two persons identified as Shambhudayal Jat, 35, and Rajendra Jat,30. The victim also has accused the duo of robbing him of his wristwatch and Rs 700.
"Following the complaint, an FIR was lodged. We arrested two people yesterday; Shambhudayal Jat, 35, and Rajendra Jat, 30. Preliminary investigation suggests that these two men had parked their vehicle and were consuming alcohol when they stopped Kacchawa, misbehaved and assaulted him,"  Pushpendra Singh, station house officer, Sadar police station, Sikar was quoted as saying as per a report.
Last Updated Aug 8, 2020, 4:18 PM IST