MP policeman accused of having affair, beating up wife
In a shocking report, the wife of a senior IPS officer in Madhya Pradesh is accused of torturing his wife, beating her up, and twisting her hands when she confronted him after he was caught in a compromising position.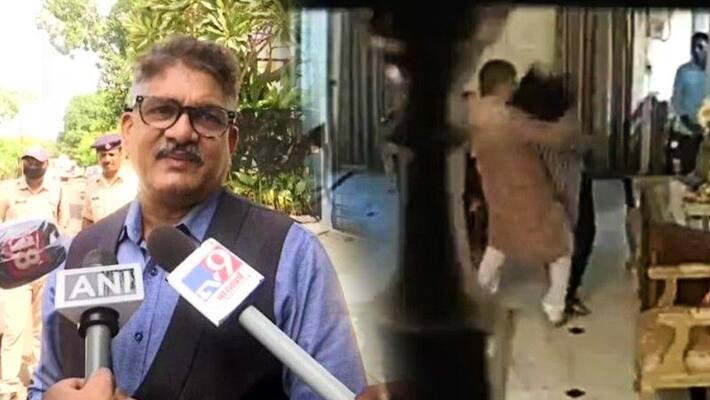 A senior IPS officer of Madhya Pradesh who may have grilled many in his career reportedly hit his wife when he was questioned by her. He now faces trouble after a video of him beating his wife went viral.
The argument is said to have taken place between the couple over the officer's affair with another woman after he was allegedly caught with her red-handed in a compromising position.
The officer however claimed that the relationship between the two is strained and that they have been sleeping separately over the last few years and that she tried to attack him with a knife.
Also read:  India working on plan to offer Sri Lanka $50 million Line of Credit
The senior official says he was only trying to defend himself from the attack. The viral video shows the officer slapping his wife and twisting her hands and pinning her down.
The accused officer is identified as Purushottam Sharma and it is yet to be ascertained if any action against him has been initiated
It's worthy to note that his name was shortlisted for the DGP's post during Kamal Nath's chief ministerial tenure, a report stated
Last Updated Sep 28, 2020, 5:17 PM IST