Karnataka policeman elopes with neighbour's wife for second time
In a strange incident, a constable attached to Mandya District Police has eloped with his neighbour's wife, for the second time. The woman's husband has approached higher officials for intervention in getting his wife back.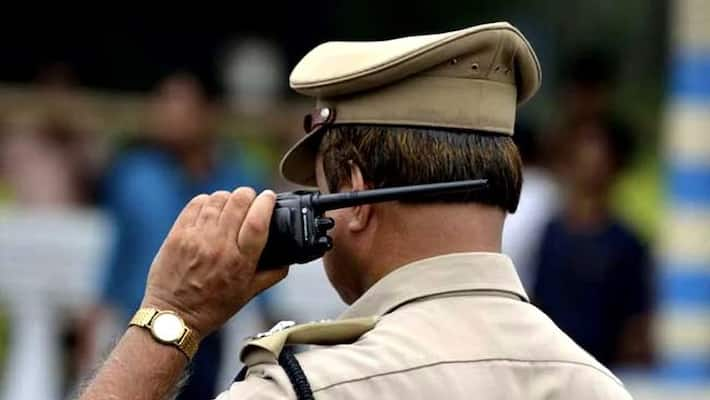 A Lingayat man, who was left to face embarrassment, approached higher authorities seeking their intervention to get his wife back after a police constable eloped with her.
The man, identified as Nagarajappa from Kollegala, in Chamarajanagar alleged in his complaint that the constable who came and settled next to their house as a tenant befriended his wife.
Later the relationship developed into an affair, he alleged, adding that on one occasion when he entered his house at noon, he found his wife and the constable, Venkatesh, in bed.
The complainant said when he scolded the cop, the policeman warned him saying he is a government servant and had powers.
The matter was settled through a local panchayat and the couple moved to another house.
The cop's madness for Nagarajappa's wife Shilpa did not stop there and he eloped with his wife.
The husband alleges that Venkatesh also threatened his wife by saying he has a photo and video of her in a compromising position and used it to blackmail her into running away with him. The matter was again solved after the intervention of elders.
Now again, his wife has eloped with the policeman.
Nagarajappa said Venkatesh had threatened him with registering a false case if he escalated the matter. He also stated that the policeman has taken jewels and cash from Shilpa.
A case has been registered.
Last Updated Aug 27, 2020, 5:31 PM IST