Karnataka farmer duped with photocopy of Rs 500 note
An innocent farmer named Manchaiah was cheated with fake currency notes of Rs 500 denomination when he sold one of his sheep to four conmen on Sunday.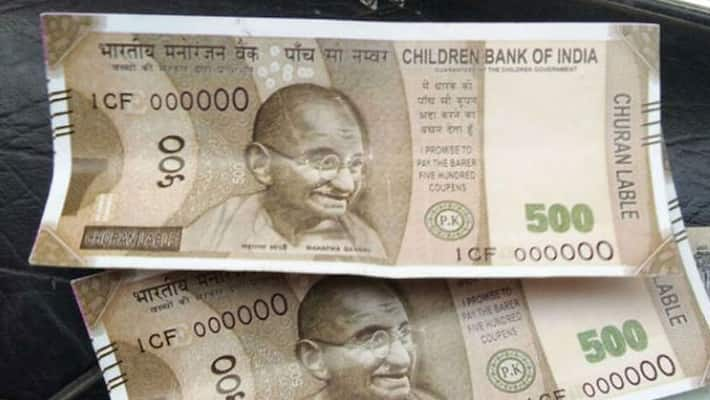 Mandya: One of the main reasons for introducing new currency notes in India was to counter fake notes, but a farmer from Karnataka was duped by an unknown person with a photocopy of Rs 500 note.
The farmer, Manchaiah, belongs to Ankanathpura village in Maddur taluk of Mandya district.
On Sunday evening, an unknown person purchased sheep from Manchaiah and handed Rs 500 notes which later turned out to be a photocopy of the original note.
When Manchaiah showed it to his friends and locals in the village, he found that the note was a photocopy of the original currency note.
The con began when Manchaiah was returning home after tending to his cattle when four unknown men approached him and started talking business with him. After several minutes of discussions, Manchiah agreed to sell one of his sheep at a cost of Rs 3,000. To which, one of the four men said they would pay Rs 5,000 so that he makes a profit.
Happy with the deal, Manchaiah immediately agreed and sold them the sheep for Rs 5,000. Later, the innocent farmer learnt that the notes were fake and that he lost both his sheep and money.
Locals in the village alerted police about the circulation of fake currency notes. The cops are investigating the case and are on the lookout for the conmen who duped the farmer. The police suspect it to be a bigger racket of fake currency notes.
Last Updated Jan 27, 2020, 4:24 PM IST