Cheap bribe: Anti-Corruption Bureau catches three policemen taking money from vegetable vendor
Three cops attached to Gaekwad Haveli Police Station were booked by the Anti-Corruption Bureau for collecting Rs 100 from a vegetable vendor. These police personnel will now be the first in the history of the ACB for being booked over taking a bribe of such a low amount.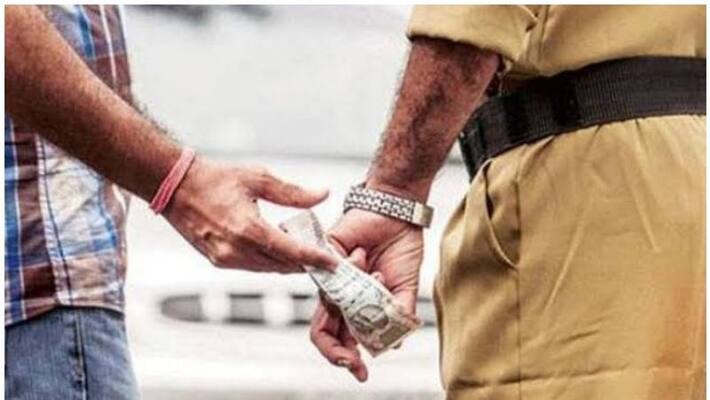 Greed and thirst for money from hawkers, street vendors and sometimes from beggars at traffic signals who beg on the pretext of selling flowers, pen, earbuds and small items, have put Gaekwad Haveli Police in bad light. This, after they were booked for collecting a small amount of Rs 100 from such people.
The Anti-Corruption Bureau officials nabbed head constable Krishna Barot (48), police constables Prabhudas Damor (51) and Dilipchandra Barot (48), who arrived there in a police vehicle.
Also read: West Bengal: Lawyer Anindita Pal Dey sentenced to life imprisonment for murdering her husband ...
The police personnel who were given a van to patrol and ensure people feel safe, used the same vehicle to move around the locality and collect 'hafta' (extortion amount on a regular basis).  So much so that the police van is seen as a symbol of corruption rather than protection in the APMC market area.
The ACB officials were told that vendors are harassed, and frequent complaints prompted them to crack the whip against the three corrupt officials and set up a decoy. The trap worked. An ACB official disguised as a vendor caught them receiving a bribe of Rs 100 red-handed.
The 'Hafta' team were booked under Prevention of Corruption Act and have been placed under suspension.
 
Last Updated Sep 17, 2020, 12:34 PM IST