West Bengal: Lawyer Anindita Pal Dey sentenced to life imprisonment for murdering her husband
A West Bengal district court on Wednesday sentenced Anindita Dey to life imprisonment for murdering husband Rajat Kumar Dey and tampering evidence.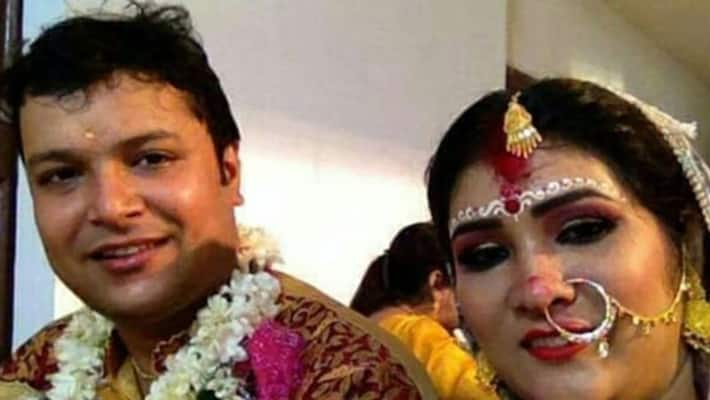 Kolkata: The Barasat court in North 24 Parganas district on Wednesday (September 16) sentenced a lawyer to life imprisonment for killing her husband with the chord of a mobile phone charger.
Lawyer Anindita Pal Dey, 35, was convicted for murdering her husband Rajat Kumar Dey, who too was a lawyer at the Calcutta high court, on the night of November 25, 2018. Anindita Pal Dey was also accused of tampering with evidence.
Also read: Coronavirus: West Bengal's COVID-19 tally crosses 2-lakh mark; 1,500 deaths reported in Kolkata alone
Rajat's wife Anindita had initially claimed that he had died due to cardiac arrest. But later the autopsy examination report confirmed that Rajat had died due to strangulation.
Police sources said that Rajat was choked to death using a mobile phone's charger cord. The investigators had seized Anindita's mobile phone and laptop for further inquiry and found further evidence of the case.
Police have found some important information regarding Anindita by searching for her WhatsApp and Google account. Investigating officers found out that Anindita was having a marital quarrel with Rajat. She was unhappy with the marriage. Anindita wanted a divorce from Rajat. She also made some hateful comments on her WhatsApp regarding her marriage.
Also read: West Bengal: Female police constable sexually harassed by home guard; departmental probe begins
The court had pronounced Anindita Pal Dey guilty on Monday (September 14). In its order, the court also imposed a fine of Rs 10,000 or a six-month jail term if the amount was not paid.
After the sentence was announced, she said she had been framed and would fight for justice. Her lawyers will challenge the order in the higher court.
Finally, Rajat's family and lawyer friends received a fair trial in almost two years after Rajat's death.
 
Last Updated Sep 17, 2020, 11:19 AM IST