Bomb explodes at Lucknow court; three lawyers injured
Wazirganj Police have recovered three other bombs from the premises so far and the injured lawyers were rushed to the hospital.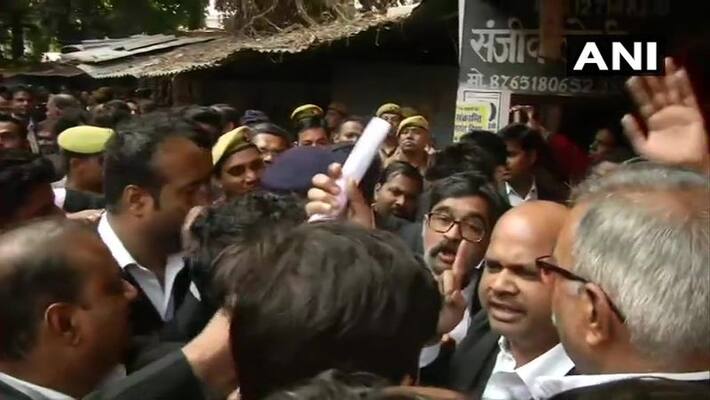 Lucknow: A bomb exploded and created panic at a Lucknow court on Thursday. Three lawyers on the premises were injured and have been rushed to a nearby hospital.
According to sources, the bomb blast was an attempt to attack a lawyer present in the court. The crude bomb was hurled towards the chamber of lawyer Sanjeev Lodhi.
Wazirganj Police have recovered 3 more live bombs from the scene so far.
More details awaited.
Last Updated Feb 13, 2020, 2:22 PM IST