Bengaluru violence: Another BBMP corporator's husband questioned by CCB
According to the latest development in connection with the Bengaluru violence case, the Central Crime Branch (CCB) officials picked up a BBMP corporator's husband for questioning after Pulakeshinagar MLA reportedly accused of being involved in the arson.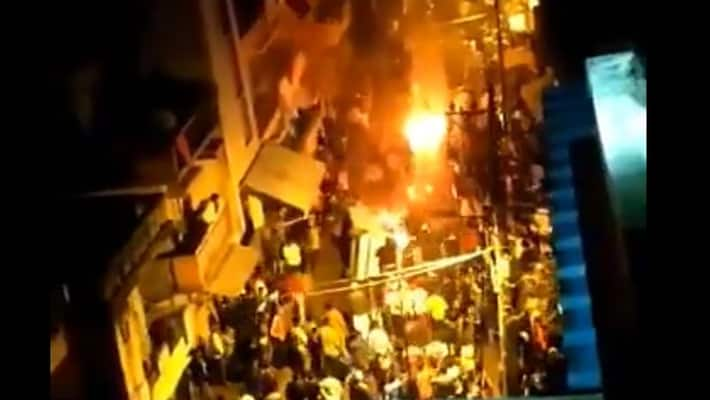 Bengaluru: Syed Nasir, husband of Muneshwara Nagar ward Congress corporator, Sadija was picked up by the CCB police on August 21 following the complaint from MLA Akhanda Srinivas Murthy. 
The police have confisticated his mobile phone which may help them find some leads in the August 11 deadly arson that left 4 dead and over 9.5 crores worth properties destroyed. 
Nasir with help of friends defeated Akhanda Srinivas Murthy's wife, a sitting corporator in 2015 BBMP election. Reportedly, the two share a strained relationship even after Murthy switched over to Congress. 
Murthy alleged that Nasir and other corporators hatched the plan for the riot. 
The arrest comes a week after Nagwara corporator Irshad Begum's husband Kaleem Pasha was arrested along with other rioters on the same day. 
Kaleem mobilized the crowd at KG Halli station but left the scene after situation turned volatile. 
So far the CCB has arrested over 380 people in connection with deadly violence. 
Last Updated Aug 23, 2020, 5:01 PM IST