Bengaluru Police arrest man for hiring hitmen who murdered his wife
Vyalikaval Police arrested three people in connection with a murder case. A clerk had given a supari of Rs 5 lakh to murder his wife, Vinitha.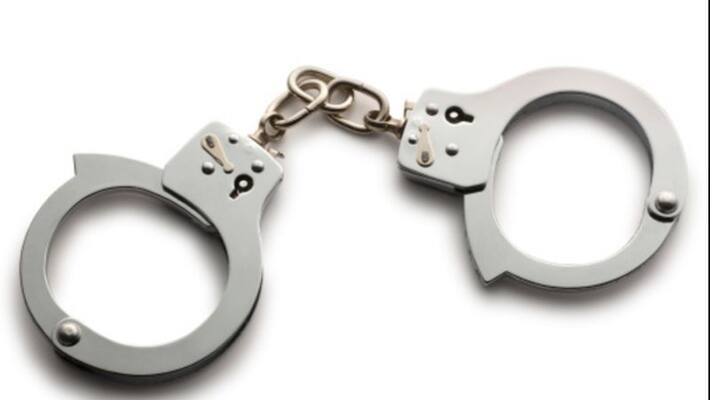 Bengaluru: Vyalikaval police nabbed three persons including a Co-operative bank clerk in relation to a murder and solved the case in just two days.
The clerk allegedly gave Rs 5 lakh to hitmen to murder his wife. The man reportedly wanted to murder his wife over a family dispute.
34-year-old Vinitha was found dead in her house on December 21.
Police have arrested the deceased's husband Narendra Babu, auto driver Prashanth and Jaganath who are from Peenya and Hebbal respectively. Auto driver Prashanth and Jaganath are known to be supari killers.
Also read: Inter-state robbers arrested in Bengaluru; gun, gold and silver worth Rs 52 lakh seized  
Police are investigating the case further and suspect that more people are involved in the case, Central zone DCP Dr Chethan Singh Rathore said.
Police said Narendra Babu and Vinitha married 13 years ago and have a son. The couple always had differences and often quarrelled. They separated in 2013 but didn't stop having fights. The couple had filed 15 cases against each other. Fed up with the constant fights, Narendra Babu with the help of his friends Prashanth and Jaganath planned to murder Vinitha, police added.
For Rs 5 lakh, accused Prashanth and Jaganath planned the murder and Prashanth kept track of Vinitha's movements for nearly two months. On December 21 (Tuesday), Prashanth and Jaganath entered Vinitha's house through the toilet window when she was away and waited for her to return home. When Vinitha returned and was watching television, Prashanth and Jaganath hit her on the head and murdered her.
Vinitha's parents called her on Saturday night and panicked when she didn't answer. The parents rushed to Vinitha's house and informed police, who broke into the house to find Vinitha lying in a pool of blood.
Police tracked Narendra Babu's mobile and learnt that he had called Prashanth and Jaganath before and after the murder. The cops arrested the accused Narendra Babu who revealed more information during interrogation.
Last Updated Dec 24, 2019, 1:20 PM IST