Yuvraj Singh wants India-Pakistan bilateral series to resume
Yuvraj Singh and Shahid Afridi have called for the resumption of bilateral cricket series between arch rivals India and Pakistan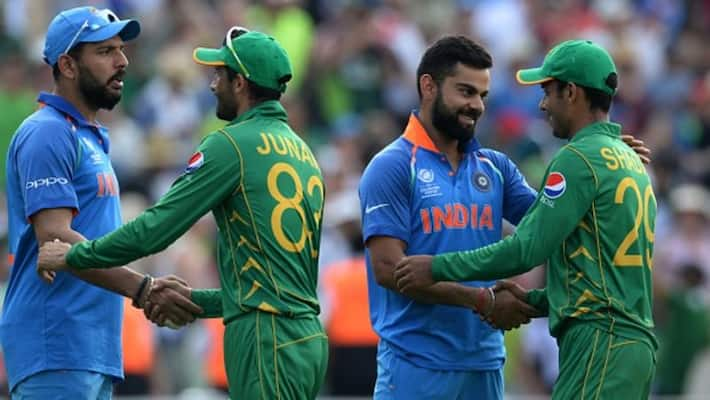 Abu Dhabi: Former all-rounder Yuvraj Singh wants the resumption of bilateral cricket series between India and Pakistan. He feels it is better for the sport if two countries start playing against each other.
India and Pakistan face off only in ICC events. Recently, the nations' Under-19 teams played in South Africa during the ICC Under-19 World Cup with India winning that semi-final contest by 10 wickets. India went on to reach the final where they lost to Bangladesh.
Also read: KL Rahul's ton in vain
Speaking to UAE-based magazine Sport360, Yuvraj called for India-Pakistan series to resume. "I remember playing against Pakistan in 2004, 2006 and 2008 in bilateral series. These days yeah, there has not been enough of that. But these things are not in our hands," the 2011 World Cup star said.
"We play cricket for the love of the sport. We cannot choose which country to play against ourselves. But what I can say is that the more India v Pakistan cricket there is, the better it is for the sport," he added.
Also read: Spin legend lashes out at Indian players
Former Pakistan all-rounder Shahid Afridi too told the magazine that he wants to see India-Pakistan cricket series to re-start.
"I think, if India and Pakistan were to have a series, it will be something bigger than the Ashes," Afridi said.
"However, we don't seem to get it. We are letting politics get in the way of people's love for this sport and their wish to come together. I think we need to put a few things behind us as well and so does India. We need to sit down together at a table and talk things out," he added.
"People need to interact with one another and need to meet up with one another. I always tell everyone that I have really enjoyed my time in India and have gotten a lot of love from there. The same way, Indian players also get a lot of love from Pakistan. This connection and relation should not be severed," Afridi opined.
India and Pakistan have not played bilateral series since 2012. The last Test series between the sides was in 2007.
Last Updated Feb 12, 2020, 11:21 AM IST