Yuvraj Singh: Resume cricket when 'fear' of coronavirus is not around players
World Cup winner Yuvraj Singh has given his opinion on when cricket should resume. All cricket matches have been suspended due to the coronavirus (COVID-19) pandemic. India is under a lockdown until May 3 due to the virus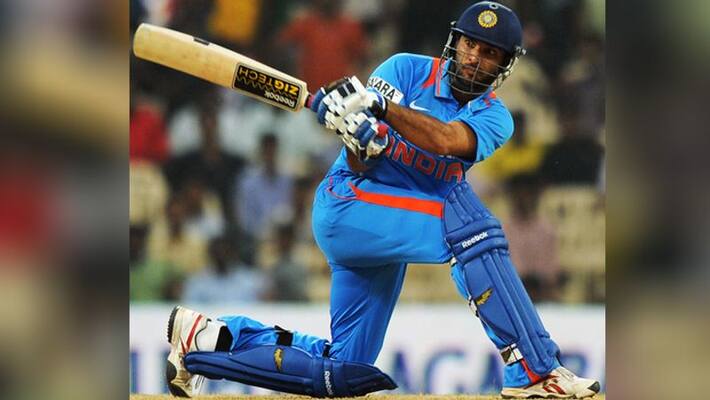 Bengaluru: There are no cricket matches being played at the moment due to the coronavirus (COVID-19) pandemic. There is uncertainty when sport will restart in India and around the world. Former India all-rounder Yuvraj Singh feels cricket should not be played until the time the virus is completely eradicated.
Also read: Yuvraj Singh having 'fun' during lockdown
The 2011 World Cup winner feels cricketers, who are already under pressure while playing at the international level, should not be more burdened with the "fear" of coronavirus.
Also read: Virat Kohli makes big statement on his future at RCB
When asked whether IPL and other cricket tournaments should be played behind closed doors, the 38-year-old Yuvraj said, "That is not my call".
"My personal opinion is that first we need to defend our countries, the world from coronavirus," the left-hander told BBC.
"Eventually it has to die down 90-95% for players to come back on the field. If it keeps on increasing, players will always be scared to go on to the field, go to dressing rooms. Because, already as a player, when you are representing your country, or your club you are already under pressure. You don't want the fear of coronavirus around you while you are playing cricket," he added.
Yuvraj cited an example where there could be a scenario where players might be hesitant even to take a banana form someone due to the threat of the virus.
"Like when you are putting on your gloves, you are sweating… you are batting and you want to eat a banana but some other guy is holding the banana and you 'I think I don't want to eat that banana'.
"You don't want to have those questions when you play international sport. You got to be focusing on the ball, on the opponent. You need to give 100%. You don't need that fear of coronavirus marching ahead. It has to be eradicated completely or 90-95% for players to get back on field. That is my opinion," Yuvraj said.
Last Updated Apr 25, 2020, 4:13 PM IST