WTC Final, IND vs AUS: Steve Smith expresses concerns over future of Test cricket
Ahead of the WTC Final between India and Australia, Steve Smith expressed concerns over the longer format of the game.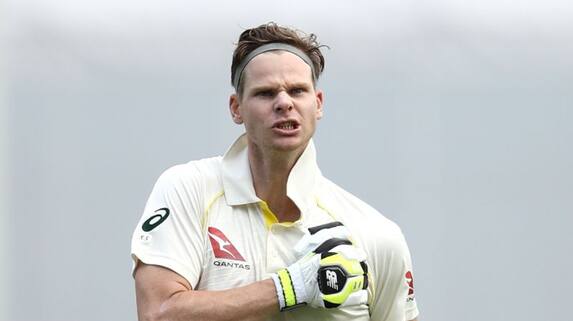 Prior to the World Test Championship final against India beginning at The Oval on Wednesday, star Australia batter Steve Smith highlighted his fears about the future of the five-day game on Monday. 
The international schedule has been under pressure because to the swift expansion of franchise cricket worldwide. Test cricket is not played by the lesser nations nearly enough; India, Australia, and England essentially dominate the longest format.
However, it was ironic that Smith brought up the uncertain future before the WTC final, the largest Test cricket match.
Also read: WTC Final, IND vs AUS: Will lack of game time affect the Australians? Pat Cummins responds
"Yes, I am slightly concerned. But, hopefully Test Cricket still stays alive and well. I think it's in a good place at the moment," Smith said ahead of the title clash against India.
"Some of the games we've seen recently have been pretty amazing. So, for me as, I suppose, a traditionalist, someone that loves Test cricket, I hope it still remains at the front of all the Board's mind and stays alive and well for some time to come," he added.
After a lengthy first practise here on Monday, the Australians showed enough promise that Josh Hazlewood will be replaced on the pitch by Scott Boland. In addition to Mitchell Starc and captain Pat Cummins, all-rounder Cameron Green will be the third option for speed bowling.
Despite the recent week of bright weather in London, Monday was chilly and cloudy much of the time.
Regarding the WTC final, Smith stated that he anticipates the Indian attack to be a difficult challenge whatsoever of the combination they choose.
The focus of Australia's preparations in India not too long ago was on Ravichandran Ashwin and Ravindra Jadeja, but today they must also be on the lookout for Mohammed Siraj and Mohammed Shami.
Also read: WTC Final: Monty Panesar feels India must play 2 spinners against Australia; picks X-factor players
"I think they've got a good mix obviously of quality seam bowlers. Shami and Siraj, probably their two main guys who have really good skills and I think the Dukes ball suits them nicely. And then obviously their spinners as well, who bowl really well in all conditions. So, I think they're a good attack and yeah, we're going to have to play well against them this week," he said.
Smith was a member of the Australian teams that won the ODI and T20 World Cups, but unlike both competitions, the WTC final is a one-time event in a two-year cycle.
Asked if he feels the same as he did while playing the big finals in the shorter formats, Smith noted: "I haven't thought too much about it in that aspect. It's obviously been a good couple of years of Test cricket and to play in a final of the World Test Championship is pretty special."
"But yeah, I don't know, until we sort of go out there and get started, I don't know how it'll feel. But it's been a good build up the last few days. We've had some good days training down in Beckenham and we get to have a hit at the Oval today and tomorrow."
The Oval has hosted games since 1880, but this will be the first Test that is scheduled there in June. On Monday, the ground appeared quite green, but the grass will be cut before the first game.
"Yeah, I haven't had a look at the surface yet, so I probably can't say too much, but you're right, usually back into the summer it's a bit drier. Some spin can come into play, particularly as the game goes on. So, yeah, we'll wait and see what the surface looks like," said Smith.
Also read: WTC Final: India's Rohit Sharma reveals key to success on English tracks ahead of Australian challenge
Boland would make a good Hazlewood replacement, in Smith's opinion.
"I think you'll get what Scotty does pretty well. Hits a good length, hits the top of the stump, snips the ball around, can swing it if he wants to and he's got great skills as well, so no doubt it'll be a challenge if he gets the nod," he added.
Last Updated Jun 5, 2023, 6:29 PM IST