WATCH: Finland sets up bizarre fielding against England XI in European Championship Cricket
Cricket is a gentleman's sport, but it also becomes weird at times. During a European Championship Cricket clash between Finland and England XI, the former set up one bizarre fielding.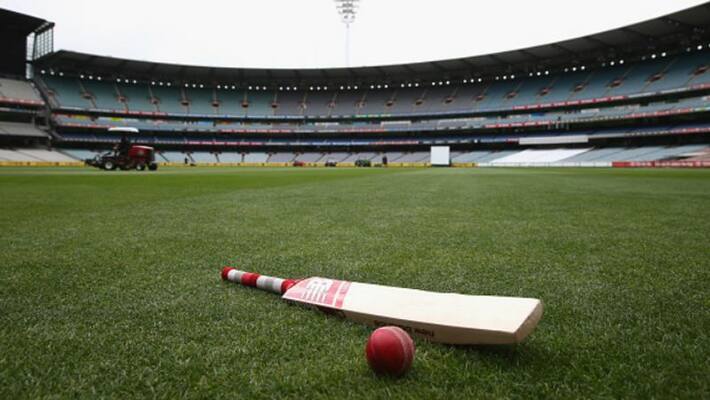 Fans have witnessed numerous top moments in the sport of cricket, besides also seeing some weird moments. As far as the odd moments are concerned, it varies from hilarious run-outs to interruptions by dogs and streakers, and many.
However, on this occasion, it was related to the fielding side. During a match between Finland and England XI during the European Championship Cricket, the former, bowling first after winning the toss, decided to start the game with something bizarre. As seamer Amjad Sher prepared to bowl the first delivery, he set up eight slips and a leg slip.
ALSO WATCH: India vs Australia: Watch Punam Raut walks off against Australia despite given not out, experts divided
The set-up surprised quite a few fans, including the commentator, who said on-air, "Oh my goodness gracious me, look at this field. We've got eight slips and a leg slip for the first ball of the match to be bowled by Amjad Sher. Well, this is extraordinary."
As Sher bowled the first delivery, it happened to be an outswinger, as the batter tried to fiddle with it. The bowled carried to the wicketkeeper, who went for a brief appeal, but to no avail.
Catch all IPL 2021 updates here
Here are some of the reactions from the Twitteratis:
Noted
ALSO READ: IPL 2021, KKR vs PBKS- Punjab pulls off a final over thriller, thanks to KL Rahul and some luck
Similar
Inspiration
ALSO READ: IPL 2021, RR vs CSK preview: Despite Chennai being favourite, will Rajasthan make the job easier or harder?
Done before
Last Updated Oct 2, 2021, 1:04 PM IST