Watch: On cold morning, things heat up at DDCA as blows exchanged; Gautam Gambhir calls for life ban
Cricket, the Gentleman's game, was tarnished in Delhi as DDCA members resorted to violence during the association's AGM on Sunday (December 29). Gautam Gambhir has demanded action from BCCI president Sourav Ganguly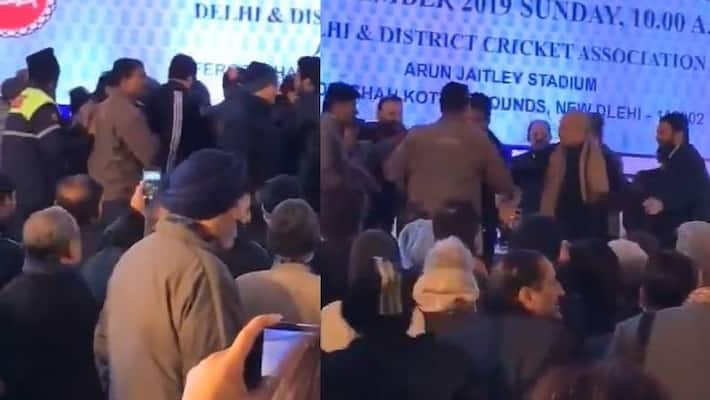 New Delhi: Ugly scenes were witnessed at the Delhi and District Cricket Association's (DDCA) Annual General Meeting (AGM) as rivals exchanged blows on Sunday (December 29).
A video of the brawl went viral on social media and it left cricketers and fans shocked. Former India batsman Gautam Gambhir took to the micro-blogging website Twitter to share the video and urged BCCI president Sourav Ganguly to dissolve the DDCA.
Also read: Cricket Australia praises Sourav Ganguly
Gambhir, who is now a BJP MP, wrote, "DDCA GOES "ALL OUT"...AND DDCA IS ALL OUT FOR A SHAMEFUL DUCK. Look, how handful of crooks are making mockery of an institution. I'd urge @BCCI @SGanguly99 @JayShah to dissolve @delhi_cricket immediately. Surely, sanctions or even a life ban for those involved."
Despite the violence at the AGM, DDCC, in a statement, thanked all its members and there was not mention of the brawl.
Under the heading "Thank you members", DDCA said in the press release, "The Board of Directors of the DDC extends its sincere gratitude and thanks all its esteemed members for having attended the AGM of the Company on a chilly and cold Sunday morning and having extended their wholehearted support and backing the Board's vision and endeavour to take the Company to greater heights."
Last Updated Dec 30, 2019, 11:11 AM IST