Watch: Chandigarh's 16-year-old girl bags all 10 wickets including hat-trick in BCCI tournament
Kashvee Gautam took all 10 wickets in 29 balls as she bowled Chandigarh to victory against Arunachal Pradesh in BCCI's one day tournament for Women (Under-19)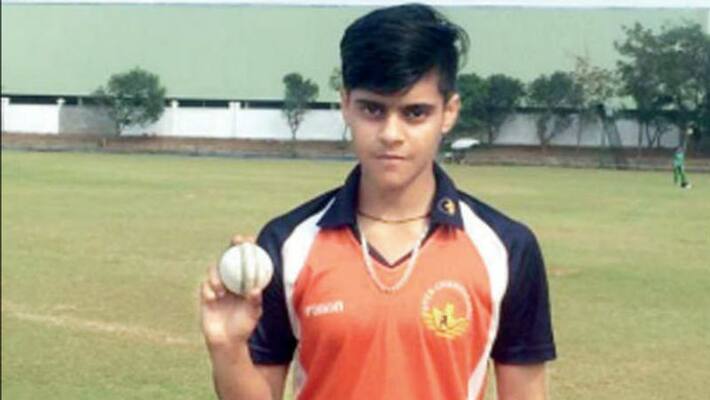 Kadapa (Andhra Pradesh): Chandigarh's Kashvee Gautam has created history by bagging all 10 wickets in an innings during a Women's Under-19 One Day Trophy game conducted by the Board of Control for Cricket in India (BCCI).
The official Twitter handle of BCCI tweeted the video of medium pacer Kashvee taking all 10 wickets including a hat-trick, against Arunachal Pradesh on Tuesday (February 25).
Even the official Twitter handle of the International Cricket Council (ICC) tweeted the video of Kashvee's feat.
BCCI wrote with the video, "Hat-trick ✅   10 wickets in a one-day game ✅   49 runs with the bat ✅   Leading from the front ✅   4.5-1-12-10! Kashvee Gautam stars as Chandigarh beat Arunachal Pradesh in the @paytm Women's Under 19 One Day Trophy.  #U19Oneday Scorecard ."
Kashvee, who is also the captain of the team, had earlier scored 49 runs off 68 balls with six fours. Chandigarh scored 186/4 in 50 overs. In reply, Arunachal Pradesh were bowled out for a paltry 25 in 8.5 overs. There were eight ducks and the highest score was 10 not out. The other two batters contributed four and three each. Extras were eight.
After the historic achievement, Kashvee told The Times of India, "I tried to bowl wicket-to-wicket. I have learnt this after watching the videos of my inspiration Jhulan Goswami. Her height helps her extract a lot of bounce, but I am not as tall as her. So I rely on my accuracy, which is my biggest strength."
"I am a natural in-swing bowler and that's why most of my wickets are either leg before the wicket or bowled. My aim is to complete the season with 100 wickets," she added.
ICC wrote, "Chandigarh's Kashvee Gautam, 16, bowled some fiery inswingers and returned unbelievable figures of 10/12 to bowl Arunachal Pradesh out for 25 in the Women's U19 One Day Trophy. What talent! How long until we see her in #TeamIndia colours?"
Last Updated Feb 26, 2020, 1:57 PM IST