Vijay Hazare Trophy 2020-21: What inspired Prithvi Shaw's heroic performances?
Prithvi Shaw happens to be a prolific Indian opening batsman, having represented Team India in Tests and One-Day Internationals. He came up with heroic performances for Mumbai in the Vijay Hazare Trophy 2020-21, scoring four centuries and leading the side to the final.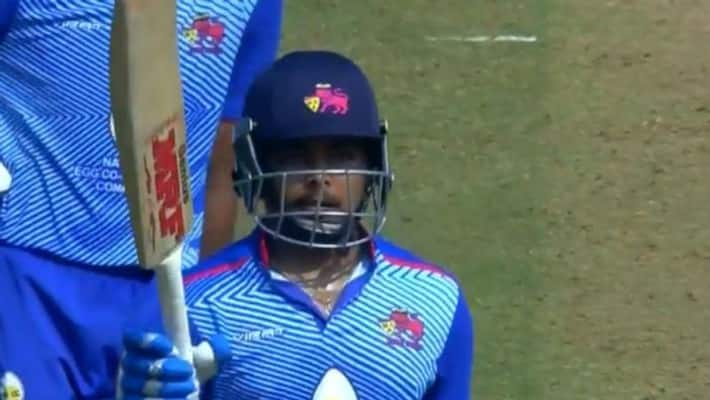 Indian opener Prithvi Shaw has been in a terrific form of late in the domestic circuit. Playing for Mumbai in the 2020-21 Vijay Hazare Trophy, he has amassed 754 runs so far, including four centuries, which also includes a double century, as he broke some records with the same.
Shaw had been dropped from Team India's Test team against England following a poor outing against Australia in the warm-up games and the opening Test. Nonetheless, in a bid to make a comeback to the national side once again, Shaw seems to have taken up the challenge with utmost seriousness, as he has gone all guns blazing in the VHT.
Speaking on his recent performance, Shaw said that his Test drop broke him down, which also inspired him to make a strong comeback. "I was a bit confused. I was asking myself what was happening? Is there a problem with my batting? What is the problem? To appease me, I told myself, 'it was a pink ball game against one of the finest bowling attacks in the world'. Why was I getting bowled? I was down for sure. I stood in front of the mirror and said to myself, 'I am not as bad a player as everyone is saying I am'," he told The Indian Express in an exclusive interaction.
"I was in complete tension when I was dropped after the first Test. I got a feeling like I was worthless, though I was happy that the team was doing well. I said to myself, 'I need to pull up my socks'. There is a saying, 'hard work beats talent'. I told myself all this talent is fine, but it's of no use if I don't work hard. It was the saddest day of my life. I went to my room and broke down. I felt like something wrong was happening. I needed answers quickly," he added.
ALSO READ: Prithvi Shaw slams 4th ton to surpass Mayank Agarwal's record
Shaw also rued that although he was happy with India's historic Test win, the thing that always kept playing at the back of his mind was he was talented and could play against Mitchell Starc or any other prolific bowler. He said that it was what also drove him not to give up.
"I never give up easily. I am a Virar boy. I have come from the streets. I know how to bounce back. I have always kept the team above me, be it club, Mumbai or India. If you want me to score one run in 100 balls, I can try, but that's not me. That's not my game. I can't play like that. I have never been in such a situation like I was in Australia, but I have worked hard now. Spent hours and hours in nets to rectify it," he reckoned.
Nevertheless, Shaw admitted that he was somewhat surprised by his performance in the VHT, as he looks to come up with a similar performance in the final against Uttar Pradesh on Sunday. "I wasn't expecting anything. Even now, I feel everything is not fine till I am back in the Indian team. Whenever I get a chance, I want to grab it. I knew that I wouldn't be getting a chance against England and I took it in my stride. It is me who has to be blamed," he concluded.
Last Updated Mar 12, 2021, 3:04 PM IST