Treat for MS Dhoni's fans: Sakshi posts videos of 7-acre Ranchi farmhouse, Ziva enjoying bike ride with dad
Here is a glimpse of MS Dhoni's massive 7-acre farmhouse in Ranchi. Sakshi Dhoni shared videos of Dhoni's farmhouse where the former India captain is taking daughter Ziva on a bike ride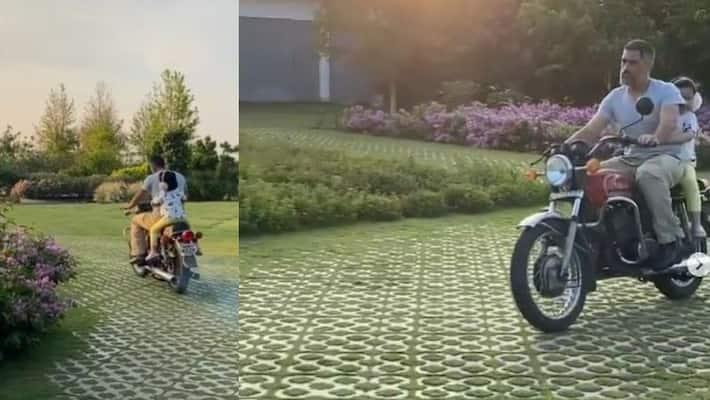 Ranchi: MS Dhoni's fans were in for a treat as the former India captain's wife Sakshi shared videos of their farmhouse in Ranchi. Also, she posted a video where Dhoni took his daughter Ziva on a bike ride around their farmhouse.
The seven-acre sprawling farmhouse was looking amazing with greenery and flowers. Also, Dhoni's pet dogs were moving around. These moments were captured and shared by Sakshi. Netizens loved all the videos. The videos have received more than five lakh likes.
Also read: KL Rahul speaks on pressure of replacing MS Dhoni
In one of the videos, Dhoni is seen taking Ziva on a bike ride. The bike with the number plate 'WNT 4229' was seen at Dhoni's house. The video begins with Ziva on the back seat and Dhoni riding the red-coloured Rajdoot bike.
Also read: 'MS Dhoni is true leader'
It is a known fact that Dhoni has a big collection of motorbikes. This video received a massive response from the wicketkeeper-batsman's fans. In another video, Ziva is seated on the petrol tank with Dhoni, sporting a white beard, riding.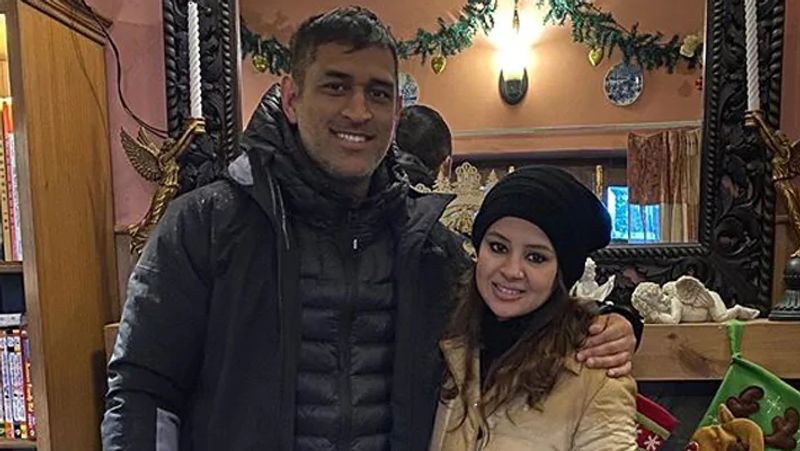 Dhoni has not been in cricket action since July 2019 when he last played for India during the ICC World Cup 2019 semi-final against New Zealand in England. India lost that game. After that he had taken a break to serve in the Army.
Later, the BCCI selectors did not pick Dhoni for any of the limited-overs series. He was set to lead Chennai Super Kings (CSK) in IPL 2020 but the cash-rich Twenty20 tournament has been suspended indefinitely due to the coronavirus (COVID-19) pandemic.
Currently, India is under a lockdown until May 3 to contain the spread of the virus.
Enjoy the videos of Dhoni taking Ziva on a bike ride and also greenery, flowers, and Dhoni's pets from his Ranchi farmhouse.
Last Updated Apr 27, 2020, 6:27 PM IST