Sourav Ganguly hospitalised again
Sourav Ganguly is the reigning president of the Board of Control for Cricket in India. He has been in charge since 2019. Last month, he was hospitalised following a mild heart attack but made a speedy recovery after undergoing an Angioplasty.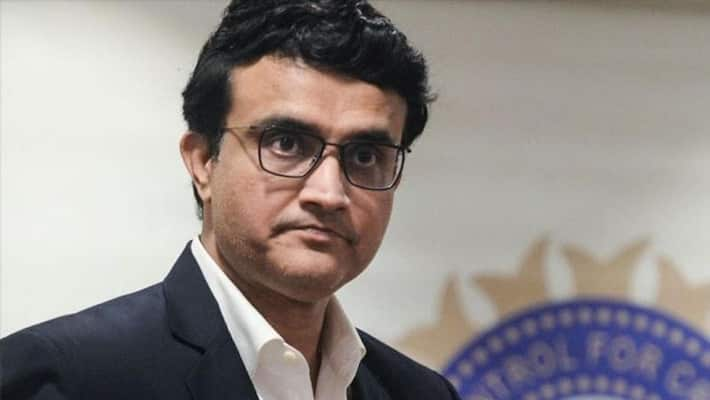 Reigning president of the Board of Control for Cricket in India, Sourav Ganguly has reportedly suffered another health scare. He has been hospitalised after complaints of chest pain. As per reports, he has been taken to the Apollo Hospital in Kolkata.
Reports suggest that he complained of fresh pains in his chest on Wednesday morning and was immediately rushed to the hospital. Meanwhile, the Green Corridor has been established for the same.
Reports also add that he has been taken to Emergency. However, he arrived at the hospital in his car and was seated in front, beside his driver. Meanwhile, his wife, Dona, and daughter, Sana, have accompanied him while Ganguly was seen walking into the hospital on his feet.
"
Furthermore, News18 reports that Ganguly's condition is stable right now. However, his family members do not want to risk anything right now. He is likely to be kept under observation in the hospital for a couple of days.
Last month, Ganguly had suffered a mild heart attack and was hospitalised at the Woodlands Hospital in his hometown of Kolkata. After undergoing an Angioplasty and some other surgeries, he made a speedy recovery.
He was under the treatment of renowned cardiac specialist, Dr Devi Shetty, while he was diagnosed with three blocked coronary arteries. Although a stent was inserted to remove one of the blockages, another procedure was scheduled to take place in some days.
In an update from the hospital, it is being said that a couple of more stents would be inserted soon. However, the hospital authorities have confirmed that nothing is serious in terms of Ganguly's health condition.
"Mr Sourav Ganguly, 48 years old male, has come for a checkup of his cardiac condition. There is no change in his parameters since his last hospitalisation and his vital parameters are stable," the hospital statement read.
Meanwhile, he has been admitted to an Intensive Care Unit. Also, doctors Aftab Khan and Saroj Mondal are monitoring his vitals and other parameters to analyse the reason for his 'internal chest discomfort'. He has already undergone coronary angiography and electrocardiogram, along with blood tests.
As the stents will be implanted in his arteries through angioplasty, he will be kept under observation for some time. In the meantime, a four-member panel of doctors and the medical team will be formed for his right treatment.
Last Updated Jan 27, 2021, 6:40 PM IST