Shoaib Akhtar: 4-day Tests are 'conspiracy'; 'smart' Sourav Ganguly will reject ICC's proposal
The list of cricketers, present and past, opposing the ICC's four-day Tests, is growing. The latest addition is former Pakistan fast bowler Shoaib Akthar. He feels BCCI president Sourav Ganguly will not let it happen as it is a 'conspiracy' against Asian teams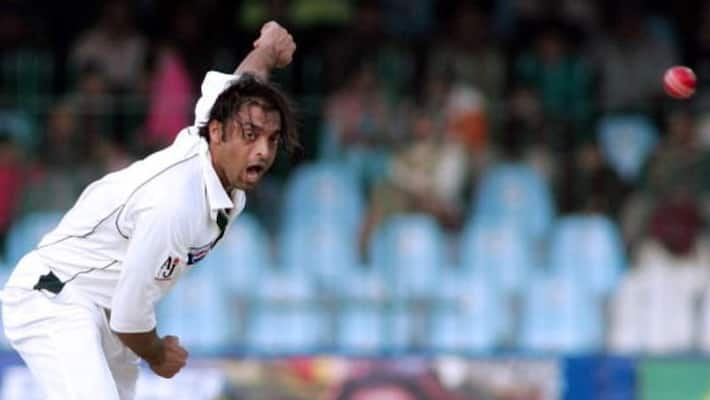 Bengaluru: The International Cricket Council's (ICC) proposal to introduce four-day Tests is a "conspiracy" against Asian teams, former Pakistan fast bowler Shoaib Akhtar has said.
The ICC is looking to reduce the Test matches from five days to four due to hectic cricket calendar. However, it has so far been opposed by several cricketers including batting legend Sachin Tendulkar and India captain Virat Kohli.
Also read: Irfan Pathan retires from cricket
Former Australian greats Ricky Ponting and Glenn McGrath too have voiced their opposition to the idea. Current Australian off-spinner Nathan Lyon too has rejected the idea. Now, Akhtar too has joined the chorus.
"Everywhere there is this conspiracy, a theory against Asian teams these days. I feel this (four-day Test) is totally against Asian teams. I feel this idea is rubbish no one should be interested in it," Akhtar said on his YouTube channel.
The 44-year-old praised BCCI president Sourav Ganguly as a "smart intelligent" person and he would let Tests to be reduced to four-day affairs.
"ICC cannot implement this rule without the permission of BCCI. BCCI along with all the smart cricketers are standing against this idea, especially spinners from Sri Lanka, Pakistan, Bangladesh who dominate and thrive in a series will not let this happen," Akhtar, who is known as "Rawalpindi Express", said.
"Sourav Ganguly is a smart intelligent person. He will never want to see Test cricket getting damaged. He would want it to survive and see India excel in the format," he added.
Tendulkar had said four-day Tests will take the advantage away from the spinners as they can't use the scuffed ball on a fifth day pitch. Akhtar too agreed.
"Sachin is spot on in his criticism. What will the spinners do? Danish Kaneria, Mushtaq Ahmed, Ravichandran Ashwin, Harbhajan Singh, Anil Kumble have taken 400-500 wickets. What will happen to them?" Akhtar said.
Last Updated Jan 6, 2020, 1:19 PM IST