Sanjay Manjrekar reacts to his removal from BCCI TV commentary panel
Sanjay Manjrekar has reacted to the news of his removal from BCCI's TV commentary team. He was not part of India-South Africa TV commentary panel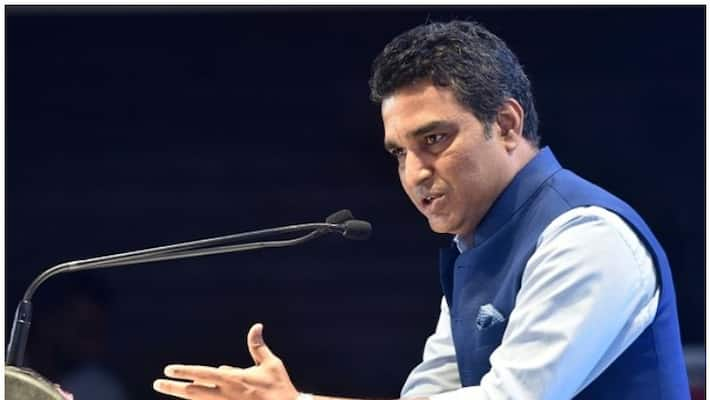 Bengaluru: Former India batsman Sanjay Manjrekar has confirmed that he has been removed from the BCCI's TV commentary panel and he accepts the decision "as a professional".
In the recent India-South Africa ODI series, which was called off after the first match due to coronavirus outbreak, Manjrekar was missing from the host broadcaster's TV commentary team.
Also read: BCCI removes Sanjay Manjrekar from TV commentary panel
Manjrekar has been a regular in all BCCI conducted international matches and he was also part of ICC's TV commentary team for World Cups.
According to a report, Manjrekar has also been removed from IPL commentary team too. However, as of now, IPL 2020 has been deferred till April 15.
Also read: Virat Kohli's message on coronavirus outbreak
Reacting to his removal, Manjrekar took to the micro-blogging website Twitter and said he will "respect" BCCI's decision.
"I have always considered commentary as a great privilege, but never an entitlement. It is up to my employers whether they choose to have me or not & I will always respect that. Maybe BCCI has not been happy with my performance of late. I accept that as a professional," Manjrekar, who played 37 Tests and 74 ODIs, tweeted on Sunday (March 15).
The 54-year-old former right-handed batsman from Mumbai had been involved in a couple of controversies last year. He had targeted India all-rounder Ravindra Jadeja calling him "bits and pieces" cricketer.
Jadeja had hit back at Manjrekar for his comment. Later, Manjrekar had apologised after the batsman hit a half century during India's World Cup 2019 semi-final against New Zealand in England.
Also, during India's historic day-night Test in Kolkata, Manjrekar had an on-air spat with his commentary colleague Harsha Bhogle.
Meanwhile, IPL franchise Chennai Super Kings (CSK) took a dig at Manjrekar. The team tweeted, "Need not hear the audio feed in bits and pieces anymore."
Last Updated Mar 16, 2020, 9:54 AM IST