Rohit Sharma reveals his 'saddest moment'; talks about 'magic' at Mumbai Indians
India batsman Rohit Sharma opened up on various issues as he spoke with former England captain Kevin Pietersen on Instagram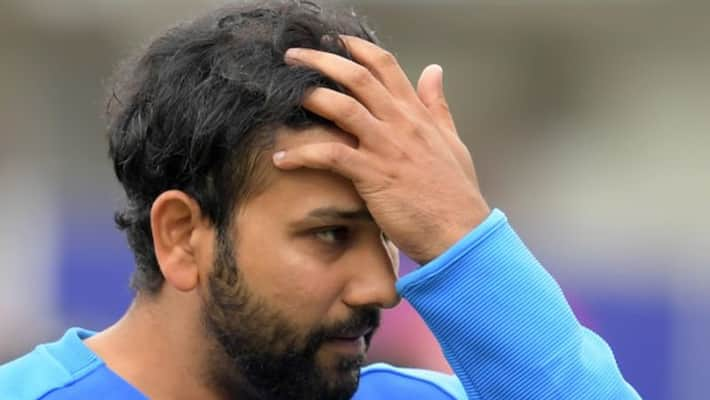 Bengaluru: In April 2011, the MS Dhoni-led team ended India's 28-year wait for World Cup trophy. It was a historic moment at Mumbai's Wankhede Stadium on April 2, 2011. But the same moment was "the saddest" one for one Indian cricketer.
Yes. It was not a memorable day for India's opening batsman Rohit Sharma as he was not part of that triumphant squad. The right-hander, who is from Mumbai, recalled the time when he was not playing on his home ground in that final against Sri Lanka.
Also read: Rohit Sharma says first think about India not IPL 2020
"Not getting picked for the 2011 World Cup squad, that was the saddest moment as it was happening in our own backyard, the final was played at my home ground (Mumbai's Wankhede Stadium)," Rohit said in a chat with former England captain Kevin Pietersen on Instagram on Thursday (March 26).
"It was due to my performances, I was not at my best," he added when asked about why he did not make it to the 2011 World Cup squad.
Also read: BCCI's 'friendly guide' to combat coronavirus
Pietersen asked Rohit about his lowest point in his cricket career so far and he picked the time when he missed out on 2011 World Cup selection.
In last year's World Cup, Rohit shattered records as he scored five centuries. India reached the semi-final but lost to New Zealand.
Among other things, Rohit spoke about the time spent with former Australian captain Ricky Ponting at Mumbai Indians (MI) franchise. He called it "magic".
Ponting had led MI in the Indian Premier League (IPL) and later coached the side. Now, Rohit is the skipper of MI. Ponting is Delhi Capitals (DC) coach.
Due to coronavirus (COVID-19) pandemic, India is under a 21-day lockdown. IPL 2020 has been deferred till April 15. BCCI has suspended all cricket matches in India.
Last Updated Mar 27, 2020, 12:59 PM IST