IPL 2019 — RCB vs SRH: Umpire Nigel Llong kicks door in anger, pays Rs 5,000 to KSCA
English umpire Nigel Llong reportedly kicked the door of the umpires room and damaged it after a heated argument with RCB captain Virat Kohli and Umesh Yadav during an IPL 2019 match in Bengaluru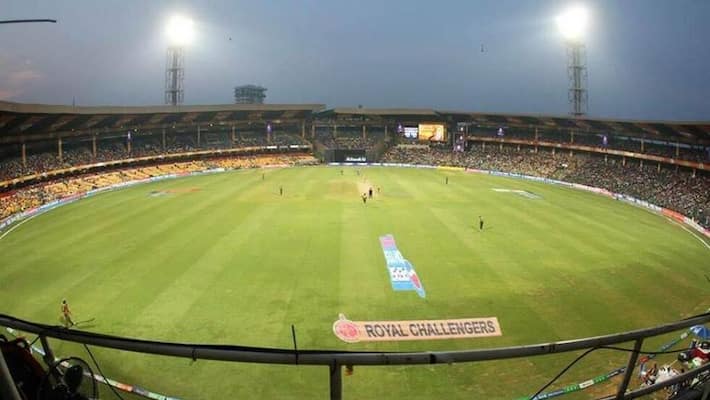 Bengaluru: This year's edition of the Indian Premier League (IPL 2019) has been peppered with various instances of disagreements between the players and umpires. On one such instance, England umpire Nigel Llong damaged the door of the umpires room by kicking it at the M Chinnaswamy Stadium after an argument with Royal Challengers Bangalore (RCB) captain Virat Kohli.
During the RCB-Sunrisers Hyderabad (SRH) match on Saturday (May 4), Llong had signaled a no-ball though TV replays showed that Umesh Yadav's front foot had landed well behind the line. Yadav protested and Kohli didn't shy away from expressing his displeasure at the umpire's call.
According to witnesses, Llong walked back from the ground after SRH's innings and kicked the umpires room door in anger.
After this incident was brought to the notice of match referee, Narayan Kutty, Llong spoke to Karnataka State Cricket Association (KSCA) officials and paid Rs 5,000 as compensation for the damage.
Meanwhile, KSCA has decided to report the incident to the BCCI's Committee of Administrators (CoA). KSCA secretary Sudhakar Rao said, "It was an unfortunate incident. As a state association, we are duty-bound to report it and we are writing to the CoA."
Llong was also part of the controversial decision in RCB'S rained-out match against Rajasthan Royals when bowlers were only allowed to bowl one over in five-overs-a-side match when a maximum of two can be bowled, according to the IPL rulebook (Rule no  13.9.9.2).
RCB won the match against SRH to finish the league at eighth and last position. Chennai Super Kings (CSK), Mumbai Indians (MI), Delhi Capitals (DC) and SRH have qualified for the playoffs.
Last Updated May 7, 2019, 2:27 PM IST