Rare sight during coronavirus crisis: This country hosts cricket matches; live streams to the world
Amid the health crisis around the world due to the coronavirus (COVID-19), Vanuatu has become the first country to resume cricket matches. Games were played and live streamed to the world on Saturday (April 25)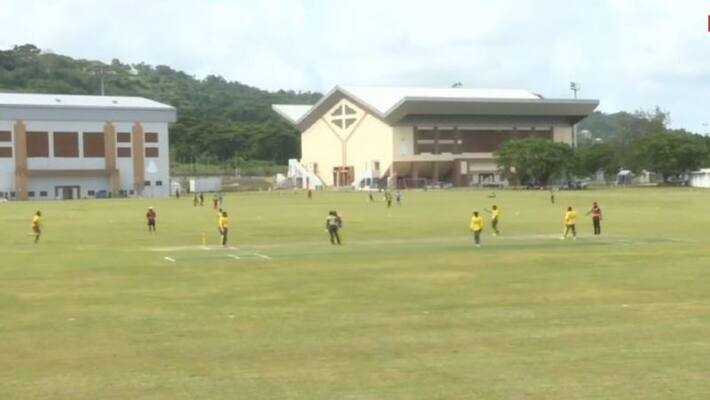 Port Vila (Vanuatu): In these difficult times due to the coronavirus (COVID-19) pandemic around the world and a complete shutdown of cricket activities, here is a country which has resumed cricket matches on Saturday (April 25).
The Pacific island nation Vanuatu probably became the first country to resume cricket amidst the coronavirus crisis. All professional cricket games have been suspended in all countries with Vanuatu being the exception now.
Also read: Yuvraj Singh feels cricket should not resume under 'fear' of coronavirus
Even though there was rain on Saturday, Vanuatu succeeded in hosting matches at the Vanuatu Cricket Grounds (VCG) in the capital Port Vila, on the island of Efate. There was a men's T10 exhibition match and Women's Super League final which was won by Mele Bulls. The semi-final could not be played due to rain in the morning.
Also read: Here is how this World Cup winner is having 'fun' during lockdown
A general view of play during the 5th v 6th match between Fiji and Cook Islands played at Club Hippique during the ICC East Asia Pacific Women's Championship on May 17, 2012 in Port Vila, Vanuatu
Vanuatu Cricket Association's (VCA) CEO Shane Deitz expressed happiness that matches could resume. They were live streamed on VCA's Facebook page. According to Deitz, more than 3.50 lakh people watched the matches online.
"What a day today has been and it could not have been this successful without each and everyone of you viewing and supporting," Deitz said on Vanuatu Cricket's Facebook page.
"It was a fantastic day at VCG. Over 350,000 views, which is nearly 100,000 more people than the whole of Vanuatu's population. So, that is fantastic. It was a great day's cricket," Deitz said in a video.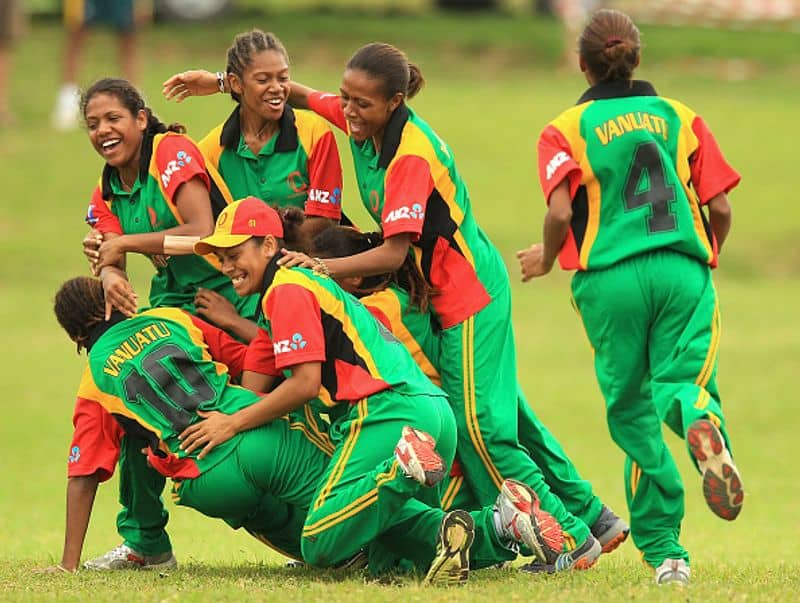 The Vanuatu team celebrate a wicket during the round five match between Vanuatu and Japan played at Independence park during the ICC East Asia Pacific Women's Championship on May 17, 2012 in Port Vila, Vanuatu
Earlier, he had said, "Thoughts with everyone around the world who are suffering from the issue of COVID-19. Very difficult times for you all and I am sure there is light at the end of the tunnel. We're lucky here in Vanuatu, we don't have any cases (coronavirus) and life is returning to normal and we are allowed to play sport again. So we thought it is our duty to provide the world with live sport. We have our Women's Super League. We will also have a T20 match were our national men's team will play an exhibition match just to showcase their ability. I hope everyone around the world can tune in (to watch live streaming)."
As a precaution Vanuatu was under a lockdown in March. Also, it was hit by a cyclone on April 6.
In the International Cricket Council's (ICC) T20I rankings, Vanuatu men are ranked 28th and men are at the 50th spot.
Last Updated Apr 25, 2020, 5:11 PM IST