Prithvi Shaw recalls 'torture'; says should not happen to anyone
India's opening batsman Prithvi Shaw has opened on his doping ban and how that period away from cricket was 'torture'. He said he has learnt his lessons and is now careful about the medicines he takes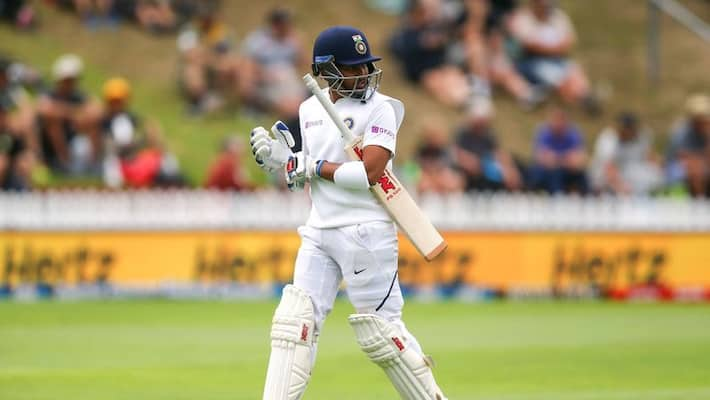 Bengaluru: Young India batsman Prithvi Shaw has spoken about the time he spent away from cricket due to a doping ban handed out by the Board of Control for Cricket in India (BCCI).
In July 2019, Shaw was suspended for eight months for a doping violation. The ban was back-dated and he had to be away from the game till November 15. His urine sample contained Terbutaline - a substance that is on the WADA Prohibited List of Substances.
Also read: List of cricketers who have donated to PM CARES Fund
The 20-year-old Mumbai batsman returned to action in Ranji Trophy and later was picked for India A for the tour of New Zealand. After impressing in the "A" team, he was handed a maiden call-up to the ODI squad and was also recalled to the Test line-up. He featured in the three-ODI series and two-Test rubber against the Kiwis in February this year.
Also read: India-Pakistan ODI series to raise funds for coronavirus?
In the three ODIs against the New Zealanders, his highest score was 40 as India were clean swept 0-3. In the Tests, there too India were whitewashed, 0-2. Shaw had one half century to show.
As India is under a 21-day lockdown due to the novel coronavirus (COVID-19), Shaw, like other cricketers, is staying at home. Now, he has reflected on that period of the ban and described it as "torture".
"Even if I am having a basic medicine, I run that through the BCCI doctors to ensure that there are no banned substances in it. Time away from cricket was a difficult period for me. It was a torture. It should not happen to anyone," Shaw, who has played four Tests and three ODIs, told The Times of India.
Shaw said now he is careful about the medicines that he takes. "You have to be careful about what you consume. Even a simple drug like paracetamol. This is for all the young cricketers out there who aren't aware about these things.
"Even if you take a small medicine, you must get it approved with your doctor or the BCCI doctors. It's better to ask the doctors about the banned substances and take necessary precautions so that you don't get into trouble," he said.
Last Updated Apr 9, 2020, 11:14 AM IST