BCCI trashes fake news that claimed it agreed to hold remaining IPL matches in UK
Top BCCI sources tell Asianet Newsable that no formal request has gone out to the England and Wales Cricket Board seeking rescheduling of the Pataudi Trophy Test Series.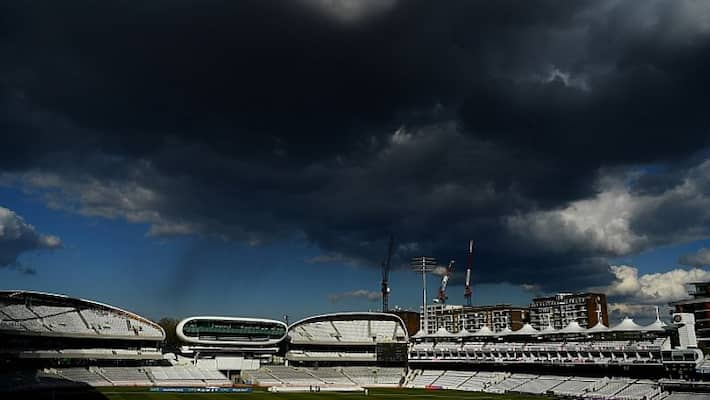 Looks like fake news has found its way onto the 22 yards of the Gentlemen's game. A statement alleged to have issued by England and Wales Cricket Board has been doing the round which claims that an agreement had been reached with its Indian counterpart -- the Board of Control for Cricket in India over the latter's request for rescheduling of the 2021 Pataudi Trophy Test Series.
The five-Test Pataudi Trophy is scheduled to begin on August 4 and continue till September 14.
The statement noted that the BCCI's official request had been approved after it agreed to the conditions laid out by the ECB, which included hosting the remainder of the Vivo Indian Premier League 2021 in September in the country.
Other conditions mentioned in the statement include playing the fifth Test at Old Trafford on October 7 after the Vivo IPL final, and a rethink by the Indian cricket board on its players taking part in The Hundred -- a 100-ball cricket tournament involving eight men's and women's franchise teams from major cities across England and Wales.
However, all this is just a figment of someone's imagination.
The BCCI has categorically denied any such agreement with the ECB.
Top BCCI sources told Asianet Newsable, "No formal request has gone out for this change in the schedule of the Test series. Informal discussions have happened. No decision has been taken. This statement is fake."
The sources further said that the "Pataudi Trophy Test Series was fixed two years ago and cannot be changed at this moment."
In fact, the two boards have been having negotiations over the series. The BCCI is believed to be keen on reducing the series to a four-Test faceoff. However, the ECB has made it clear that it has not received any request from the BCCI to change the dates.
As for the remainder of the IPL 2021 season, top BCCI sources said: "The remaining IPL season will happen in India if things improve. Otherwise, UAE may be an option."
The BCCI sources also rubbished Indian cricketers' participation in 'The Hundred', stating that the Board has not given any cricketer sanction to play in a rival league.
Last Updated May 21, 2021, 9:30 PM IST