'I trust you': Mohammed Shami reveals how MS Dhoni convinced him to bowl in 'worse condition'
Mohammed Shami has revealed that he had to bowl in 'worse condition' in World Cup 2015 semi-final due to a knee injury. Shami was convinced by captain MS Dhoni to carry on despite struggling with his leg injury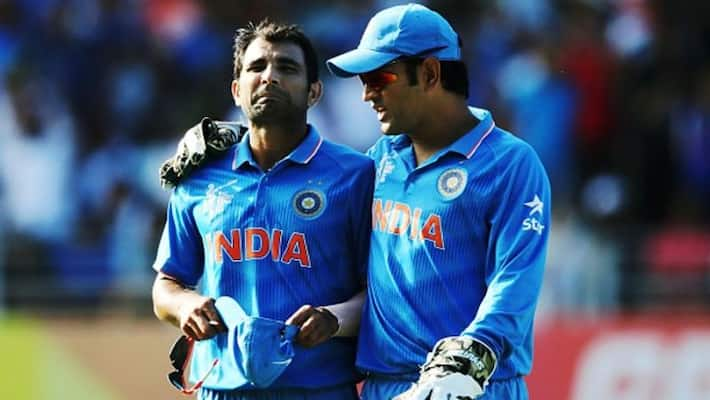 Bengaluru:
India fast bowler Mohammed Shami has revealed that he played the entire ICC World Cup 2015 with an injured knee. He also spoke about how captain MS Dhoni convinced him to keep bowling against Australia in the semi-final despite being in "worse condition".
With India under a lockdown to contain the spread of the novel coronavirus (COVID-19), people have been staying at home. In these difficult times, cricketers have been active on social media and have interacted with fans.  
Also read: List of cricketers who have donated to PM CARES Fund
On Instagram live chat session, Shami spoke about his physical struggles during the World Cup 2015 in Australia and New Zealand while talking to former India all-rounder Irfan Pathan.
"I had knee injury during the 2015 World Cup. I couldn't walk after the matches. I played throughout the tournament with the injury. I played the 2015 World Cup because of (physio) Nitin Patel's confidence," the 29-year-old Shami said.
Also read: India legend backs Kohli to play for 10 more years
"The knee broke in the first match itself. My thighs and knees were the same size, doctors used to take out fluid from them everyday. I used to take three painkillers," Shami, who has played 49 Tests, 77 ODIs and 11 T20Is, told Pathan.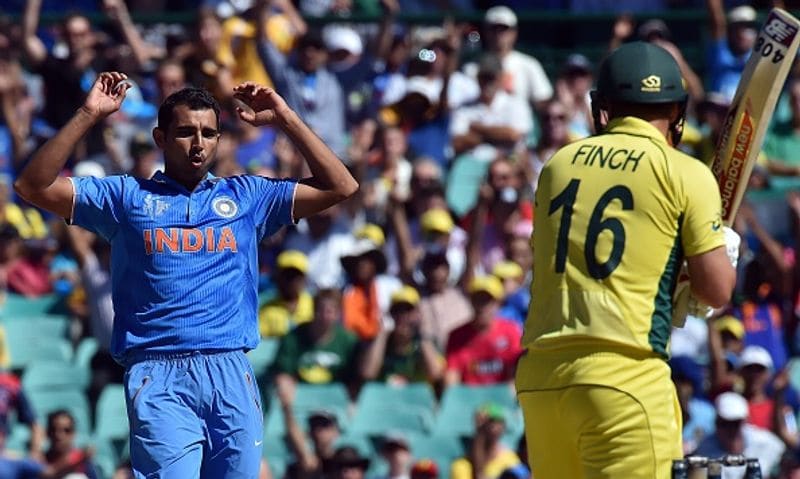 Talking about the semi-final, which India lost, the right-arm paceman said, "I bowled the first five overs and gave away about 13 runs with a wicket (no wicket). I beat Finch and Warner's bats but couldn't get the edge. So I went off after telling Mahi (MS Dhoni) bhai."
"The condition was very bad even after I took an injection. I told Mahi bhai that I cannot bowl because I cannot run any longer. But he told me I trust you, any other part-timer will also go for runs. He (Dhoni) just told me don't give away more than 60 runs. I hadn't played in a worse condition than that. Some said my career was over, some said I shouldn't have played. But touchwood I'm still here now in front of you all," Shami added.
In that semi-final on March 26, 2015, at the Sydney Cricket Ground (SCG), Shami went wicketless in his 10 overs, giving away 68 runs. Batting first, Australia scored 328/7 with Steve Smith hitting a century (105). In the run chase, India were all out for 233 in 46.5 overs. Australia went on to beat New Zealand in the final in Melbourne.
Last Updated Apr 16, 2020, 12:58 PM IST